Insights wanted on how social media could change insurance | Insurance Business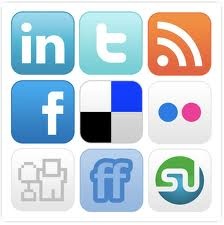 This year's Aon Benfield scholarship is now open to applicants who are being asked to examine how social media and web based technology could change the insurance landscape.
Provided by Aon Benfield and the Australian and New Zealand Institute of Insurance and Finance (
ANZIIF
), the scholarship recognises an outstanding insurance professional in the Australian and New Zealand insurance industry.
The winner will travel to London and attend the 50
th
annual Aon Benfield Global Clients Reinsurance Seminar from 22 June to 2 July 2015.
The seminar provides valuable information about the principles and practices of arranging reinsurance on a global scale.
Applicants will need to submit their 2,500 word essay before 5pm (AEST) on Tuesday 7 April 2015.
President APAC/CEO Australia and New Zealand Aon Benfield and chair of the judging panel, Robert De Souza, said the scholarship is a great opportunity for young professionals.
"This scholarship allows insurance and reinsurance professionals to explore and discuss highly relevant issues to our industry, with the opportunity to travel and learn about reinsurance globally. I highly encourage those eligible to apply," he said.
ANZIIF CEO
Prue Willsford
said she was looking forward to seeing the applications based on this topic.
"We anticipate that this thought provoking topic will inspire excellent debate in an important emerging area of the industry," she said.
The scholarship is open to Australian and New Zealand permanent residents and citizens with at least two years' experience working in insurance or reinsurance.
All full entries are also awarded 6 CIP points for the 2015 calendar year.
For more information and a copy of the application form visit ANZIIF's website
here
.