Institute announces winners of Aussie awards | Insurance Business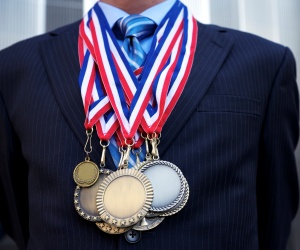 Aon, Allianz and Brooklyn Underwriting secured wins in their respective categories for the third year running in the 2014 Australian Insurance Industry Awards, hosted by the New Zealand Institute of Insurance and Finance (
ANZIIF
) and founding partner Asia Insurance Review.
Aon won large broker of the year, Allianz Australia won large general insurance company of the year and Brooklyn won underwriting agency of the year.
National Transport Insurance (NTI) won both the small-medium general insurance company of the year award and the claims service provider of the year award – both for the second consecutive year.
ANZIIF CEO
Prue Willsford
said there was significant emphasis on customer service and satisfaction from all who submitted for the awards.
"Every year we see insurers and those operating in the insurance market focus more and more on customer service, responsiveness to customer needs and customer retention.
"We judge the awards on a number of factors including innovation and achievement, but the fact that the industry is focusing so much on the consumer shows that despite operating in extremely difficult circumstances, companies want to keep their policyholders happy."
She added: "These awards are about recognising excellence but they are also about celebrating being part of a collegial, supportive professional community that does its utmost to produce great results."
The full list of winners is:
Small Broker of the Year
– Parmia Insurance
Medium Broker of the Year
– Planned Cover
Large Broker of the Year
– Aon
Small-Medium General Insurance Company of the Year
– National Transport Insurance (NTI)
Large General Insurance Company of the Year
– Allianz Australia
Law Firm of the Year
– DLA Piper
Life Insurance Company of the Year
– CommInsure
Claims Service Provider of the Year
– NTI
Underwriting Agency of the Year
– Brooklyn Underwriting Pty Ltd
Service Provider to the Insurance
Industry
– Taylor Fry
Innovation of the Year
(joint winners) – Gratex International; CelsiusPro (Aust) Pty Ltd
ANZIIF Women's Council Employer of the Year
– Swiss Re
Generation I Youth Development and Employer of the Year
– Sportscover
Insurance Leader of the Year
– Phil Hay, BT Financial Group
ANZIIF Lifetime Achievement Award
– Michael Gill