Insurance Business enjoys major success at prestigious industry awards | Insurance Business New Zealand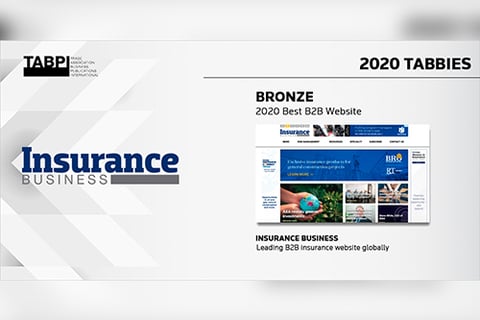 The Tabbies – now in their 17th year – is a global B2B journalism competition held every year with the aim of spotlighting the best in English-language B2B publishing.
With nominations coming in from all over the world and finalists engaged in fierce competition, winning at the Tabbies is no short order.
None of this stopped Insurance Business from winning big in the following categories:
Silver - Insurance Business America: Issue 7.07 Industry Icon
"Excellent reporting uncovers the background and values of this industry icon," remarked the judges about this profile of Sedgwick CEO David North. "Great quotes help him tell his own story. Nicely crafted."
2020 Best B2B Website - Top 3
Bronze - Insurance Business
"An essential read for insurance brokers globally, with practical resources to guide and inform the market," enthused the judging panel about the Insurance Business site. "The audience of Insurance Business is highly engaged as is evident in the comments received on stories. Thought leadership content is well balanced with short and punchy news to help professionals stay abreast of what's happening in the industry and how to evolve to stay relevant."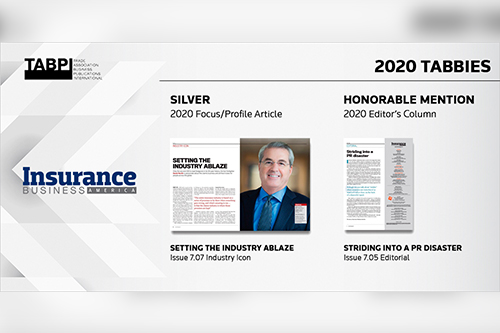 Honourable Mention - Insurance Business America: Issue 7.05 Editorial
This editor's column on the issues still faced by women in the industry received an honourable mention from the judges.
"Winning at the Tabbies is great recognition of the hard work, expertise and dedication brought to the job every day by the Insurance Business team," says Paul Lucas, Insurance Business managing editor. "I'm looking forward to another year of invaluable content and essential reading – and scooping up more awards, this time in 2021!"
For more information, visit https://www.tabpi.org/