Insurance entrepreneur receives ONZM | Insurance Business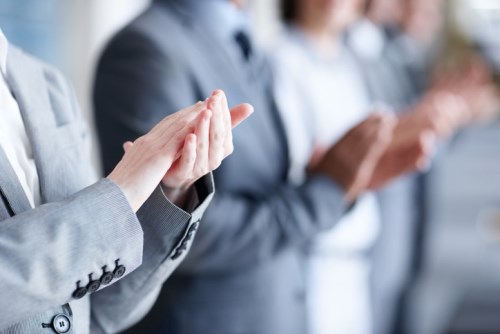 Partners Life founder Naomi Ballantyne says she was taken aback when she found out she'd made the New Year's honours list as Officer of the New Zealand Order of Merit (ONZM).
It's not the first time the self-described 'market disrupter' has been recognised for her efforts, after receiving a lifetime achievement award at the NZ insurance industry awards in November 2015.
Ballantyne said the latest recognition came out of the blue, describing it as 'completely unexpected'.
"It just took my breath away really. For me, it means an enormous amount," she told
Fairfax Media
.
"You know the people who are with you in an organisation, that you bring with you, understand what you do and how you do it, but you don't think anyone else knows."
Ballantyne never set out to turn the insurance industry upside down – she initially studied marine biology after leaving school but then realised the job prospects were limited, as was the pay.
Instead, she started as a management trainee at Guardian Royal Exchange and found the combination of helping people while doing business appealed to her.
By the age of 24 she was hired as a business manager by start-up insurance company Sovereign, working her way up to chief operating officer after 11 years.
When the company was sold, Ballantyne left and decided she had what it took to start up her own company.
She went on to found Club Life in 2001 (now OnePath Life), advisory firm Us Advice in 2009, and was a founder of Partners Life in 2010.
She believes she is the only woman in the world so far to have started two life insurance companies from scratch.
Some of the initiatives she led at Sovereign and Club Life which have now become industry standards include in-house health screening, scanning of insurance records, a 'catch-all' clause for trauma cover, and advance payment for disability benefits, she said.
Processes involving dealing with customers and policies at Partners Life have been made 'completely paperless' thanks to technology such as e-pen.
Ballantyne said her main driver was creating a values-based culture within the company,
Fairfax Media
reported.
"There's a desire to prove that you can run a business based on values, you can run a life insurance business that does the right thing for the customer," she said.
"If you do that, then people have to compete with you… if they have to do the right thing by the customer then that's a good thing for everybody. It changes the industry forever and that's what it should do."
Ballantyne wasn't the only insurance industry member to be named on the 2017 honours list.
However, Marlborough insurance broker Peter Yarrell earned himself a Queen's Service Medal for his services to sport.
For years, Yarrell has spent his spare time organising major sporting events such as the Tour of New Zealand cycle race.
Yarrell founded the biennial tour in 2012 which has raised hundreds of thousands of dollars for New Zealand charities such as St John, Unicorn Foundation, the Heart Foundation and Tearfund.
He also founded the AMP City of Christchurch Multi Sport race, which donated more than $250,000 to various charities over 12 years.
A former cycling champion himself, Yarrell said finding out about the award came as a 'total surprise'.
Related stories:
FSC boss steps down, future unknown
The thrills and spills of awards night