Insurance lawyer ranks top in his field | Insurance Business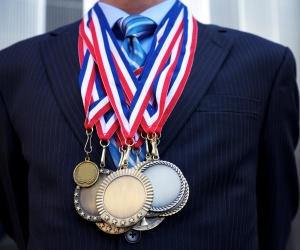 DLA Phillips Fox partner
Grant Macdonald
has just been ranked as a Band 1 lawyer in his field by leading legal directory publishers, Chambers Asia-Pacific Guide 2014.
Adding to the glory, the law firm has just been ranked as one of three top tier New Zealand insurance practices for the second year running.
Peter Leman and
Crossley Gates
have also been included as leaders in their field and, along with
Neil Beadle
in his speciality of shipping, they have a total of four insurance partners listed in the directory. The firm now boasts 15 partners listed in the directory altogether.
Macdonald, whose specialisation is product liability, directors and officers, professional indemnity, fire, indemnity advice and public liability has had more than 25 years' experience and leads the DLA Phillips Fox insurance practice.
He led a test case to the Supreme Court on the scope of liability for reparation on sentencing where the injured party has ACC cover, averting wide-ranging negative impact on insurers.
Partner Crossley Gates, who is also a senior associate of the Australian and New Zealand Institute of Insurance and Finance, said the firm was extremely proud on hearing the
news
.
"We are delighted with the results. This is the second year that Chambers has included insurance and it is the second year that we have been ranked in Band 1."
He added: "The ranking follows our recent award as Law Firm of the Year at the New Zealand Insurance Industry Awards 2013."