Insurer BHSI to launch NZ cyber offering | Insurance Business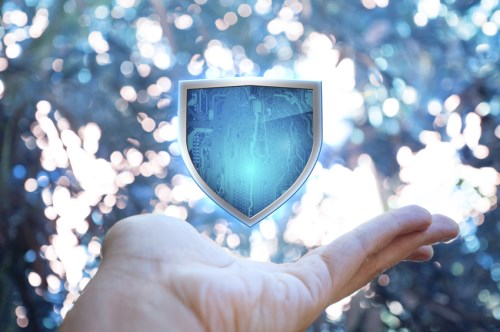 Berkshire Hathaway Specialty Insurance (BHSI) has announced the launch of its new cyber product for the New Zealand market.
Cameron McLisky
, country manager New Zealand, revealed a list of big name business partners who have signed on to provide incident response services to policyholders, including global cyber security firm Symantec, law firms DAC Beachcroft and Minter Ellison, and PR firm Porter Novelli.
McLisky said the team had been working on the offering since BHSI operations launched in New Zealand a year ago, working closely with the team in Australia who launched their product last week.
"We've approached this like we do with all our products, to get the best of both worlds – so using the global strength that we have but very much developing a product appropriate for the Australian and New Zealand markets.
"That is reflected in the combination we've chosen of global companies like Symantec with breach coaches from strong local law firms."
BHSI NZ claims manager Megan Howe explained that the breach coaches were 'trusted partners' who can work on behalf of BHSI as project managers from the moment a call came through.
She said there was a dedicated breach response team available around the clock whose aim would first be to halt the damage caused from an IT perspective, capture what's happened and put in place any IT remedies while simultaneously checking out the legal liabilities and evaluating the level of crisis response.
"The view is to get the insured back into the position they were in before it happened from a reputational perspective and a legal perspective, so if there are any issues with regulators that they need to mitigate their position and be up front and deal with that and also from an IT perspective," she said.
"The focus of it all is on a really fast but deep response in terms of it being across all of the potential exposures. What it's not is a one size fits all response, it's very much a bespoke response."
McLisky also credited a 'select number' of local brokers for sharing their insights in the development of a product that would work well in the market, and described the response as 'overwhelmingly positive'.
"We've been staying pretty close to the market and when talking to brokers about other products that they've been using from other insurers we've found out what they like and what they don't like, and what their clients are looking for," he told
Insurance Business
.
"Plus we've been writing some excess cyber so we've been aware of what the market's doing and what clients are looking for, so we have had a pretty rich feedback environment over the past 12 months."
The new BHSI offering is the latest cyber product release to market following the recent launch into
cyber by NZI in March
.
BHSI NZ senior underwriter Ian Marshall said the biggest challenge was coming up with an offering that brought something new to the market and broadened the coverage.
"Because it's still quite an undeveloped market, the terms that brokers can get back from the market are probably the widest ranging you can get in terms of prices and coverage," said Marshall.
"So the challenge was figuring out where we wanted to sit - we don't want to compete on price necessarily unless it's the right risk - and putting together the whole offering to make it stand out and capturing the coverage that we needed to."
McLisky said the product was aimed at middle to large corporates, particularly those with a strong risk management culture.
"So if people are just looking for us to quote as one of a number of insurers who are just going to compete on price then that's not really our game," he said.
McLisky acknowledged that it had been a huge investment of time and effort considering the size of the market, but that was intentional and based on the knowledge that cyber risk was top of mind for boards of directors right now.
"The cyber market is still relatively small so we've done a disproportionate amount of work given the size of the prize but that's a deliberate thing.
"It's a growth market, it's new, and it's new premium to the market – we're not fighting over the same old pie.
"We think it's an emerging exposure that clients at the most senior board level always talk about being one of the top risk concerns so we want to address that for them, this is going to be relevant for them, so it's great that we've invested a lot of time in this."
Related stories:
Five Minutes With… Mark Dixon, BHSI NZ
Business is booming but no Buffett yet for the NZ BHSI boss
Major player NZI launches into cyber space