Insurer secures award for third time | Insurance Business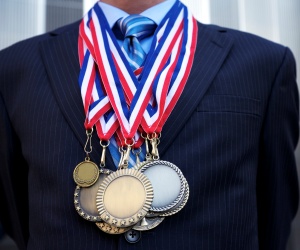 AA Insurance
has secured the top spot in a ratings comparison of home and contents insurers, achieving the Most Satisfied Customers award for the third year running.
When compared to
Vero
, State,
AMI
Insurance and Tower, AA Insurance made a clean sweep of five star ratings – in all the rated criteria.
These included value for money, ease of claim, speed of response, quality of service, and more.
Customer satisfaction research and ratings business Canstar Blue commissioned Colmar Brunton to survey New Zealanders who currently have a home and contents insurance policy and made a claim in the last three years, in this case 519 Kiwis.
Richard Park, head of marketing and communications, AA Insurance, said the company was delighted to be honoured with the award once again.
"We appreciated our customers have a choice in where they insure their home and contents, so it means a lot that they trust in our expertise to look after them, and their property."
He added: "I'm fully aware that the key to AA Insurance's success is our people, so I'd like to say a big thank you to all our staff for their significant contribution, and the time and care they take with each and every one of our customers."
The survey also asked respondents if they were confident in their level of cover for their home and belongings, with 81% saying they were.
More than a quarter of respondents said they belonged to a neighbourhood watch program with photos being the item New Zealanders were most worried about losing in the event of an accident or burglary.