Insurer teams up with TV larrikins for new promotion | Insurance Business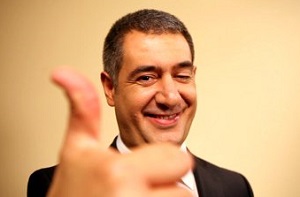 AMI
has partnered up with prankster pair Jono Pryor and Ben Boyce to promote business insurance to SMEs in what is a first for the company.
The promotion is calling on listeners of The Rock radio station to nominate their company so that Jono & Ben can 'live their dreams' of becoming CEOs for a day.
Anyone brave enough to allow the comedy duo to take over their workplace for the day is invited to register.
IAG
's acting GM marketing & communications direct insurance, Michelle Cavander, said this was the first time AMI's business insurance had been advertised to the market using media aimed at mass audiences.
"The idea is to create content relevant to this target audience and raise awareness of AMI's business insurance offering while creating humour that resonated with The Rock and Jono & Ben audience," Cavander said.
As well as their popular TV3 show on Friday nights, Jono & Ben host the weekday 3-7pm slot on The Rock.
Jono made headlines in April after ending up with a broken collarbone after being tackled by several Blues players in a stunt that went awry.
And as the website pitch states: "Although the boys aren't the best with invoices and purchase orders, they are experts on the important things like pranks and having a laugh!"
Cavander explained the reasoning behind choosing the pair for their promotion.
"We've tied in rational messages about how AMI can protect SMEs and drive enquiries through call to action messaging," Cavander said.
"For example, on the promotional trailer the call to action message is 'Got the right tools for the job? AMI can get you the right cover for your business… unless you're up to antics like Jono & Ben'."
The winning nominee will be treated to a $1,000 prize and an eventful day for their workmates.
The promotion ends today when the winner will be revealed.