Kiwi stalwart makes history | Insurance Business New Zealand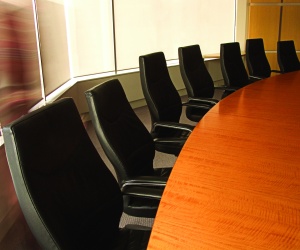 The Australian Institute of Insurance and Finance (ANZIIF) has announced a new president, deputy president and a major board reshuffle at its annual general meeting.
Karl Armstrong, chief risk officer of IAG New Zealand, has been appointed to the role and becomes the first Kiwi to take the title since the Australian Insurance Institute and the Insurance Institute of New Zealand merged in 2000.
"I am honoured to become the first New Zealander to be appointed President of the ANZIIF Board," Armstrong said of his historic appointment.
"Supporting insurance businesses and professionals to fulfil their potential is key to the success of our industry, both in New Zealand and beyond, and I am looking forward to working with ANZIIF and the Board to do this."
ANZIIF CEO, Prue Willsford, welcomed Armstrong to the role and believes he can help lead the Institute forward.
"ANZIIF is thrilled to welcome Karl as its new President. Since joining six years ago, he has contributed enormously to ANZIIF, and as a highly experienced and respected industry leader in the region, he will undoubtedly be a superb Board President and an exceptional representative of our industry."
Heinrich Eder, managing director of Munich Re, has been appointed deputy president as Jonathon Fox, general manager of Elders Insurance, steps into the role of immediate past president following his two year term.
ANZIIF also announced five new directors from across the insurance industry will take their places on the ANZIIF board.
Megan Beer, director insurance, AMP; Andrew Bart, CEO, Crawford & Company Australia; Allan Reynolds, EGM, Steadfast Group; Callan McDonnell, executive manager, commercial insurance learning and development, Suncorp; and Daniel Fogarty, CEO, Zurich Australia and New Zealand, join nine other Board members.
Tony Morgan of Cunningham Lindsay was thanked for his 12 years of service to the ANZIIF board as Carmen Keller, previously of Swiss Re, and Pauline Blight-Johnston of AMP, also stepped down.
"ANZIIF is an entirely industry-led organisation and our Board is vital to making sure our education, membership and thought leadership activities as well as our community and industry-focused programs support the success and health of the insurance industry, the people who work in it, and the public they serve," Willsford said.
"It goes without saying that having such solid representation of sectors and regions on our Board is crucial to doing this."
Zurich CEO and incoming board member Daniel Fogarty, who is also a board member for the ICA and is leading the Careers in insurance program, noted the importance of attracting new comers to the industry in a bid to boost the future of insurance.
"We operate in an incredibly dynamic and exciting industry with people at its heart," Fogarty said.
"Whether a recent graduate or a professional looking for a career change, I am particularly passionate about promoting insurance as a highly engaging and rewarding career choice. Through working together at ANZIIF we have a terrific opportunity to attract the very best talent for the future to boost skills, innovation and diversity across our industry."