Life insurance bid for murdered woman's husband | Insurance Business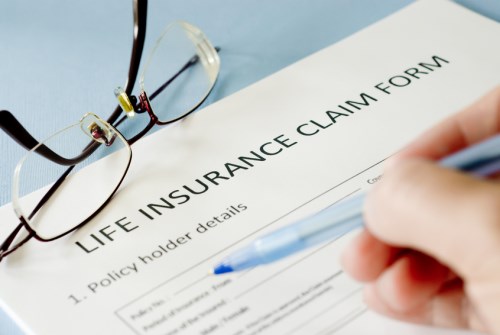 The husband of a murdered woman has attempted to collect on her $2 million life insurance policy for a third time.
Afroza Miah was killed in Bangladesh in May, 2007, 11 months after her and her husband Abdur Rahim Miah took out the insurance policy.
The couple had moved to Auckland in 1993 and owned property and cleaning businesses.
In 2007, Afroza Miah went to Bangladesh while her husband stayed at their home in Auckland with the couple's two sons, Miah's lawyer Rod Hooker said in the Court of Appeal this week.
While some clarification was requested over who was to blame for Afroza's murder, it had been previously reported that Miah's brother Bellal Hussain had admitted hiring a hitman to carry out the killing, first drugging Afroza Miah and then having the hitman strangle her, the
Fairfax Media
said.
The brother was convicted and sentenced to 14 years' jail, but after six months he paid to get temporary release and absconded. The hitman was also released, according to previous reports.
The murder came just weeks after Abdur Miah was made bankrupt owing about $900,000.
Due to his financial situation, the right to claim the life insurance money passed to the Official Assignee who was overseeing the bankruptcy.
Meanwhile, insurance company AXA refused to pay out the claim when the Official Assignee tried to collect it, saying it had been given materially wrong information about the Miahs' financial positions and occupations.
The decision was not challenged as the Official Assignee concluded AXA had strong grounds for refusing the payment.
Miah tried to get his rights to the insurance policy returned after his bankruptcy ended but that was refused.
Two High Court cases saw Miah's attempts to collect the insurance money fail.
Now, on a third attempt via the Court of Appeal, Miah's lawyer Hooker argued that because half the money would have been Afroza Miah's it should pass to her estate.
For AXA, John Knight said there was nothing in the wording of the policy that countered the usual position that the claim to a life insurance policy for two people in a close relationship passed to the survivor.
But any right to claim passed to the Official Assignee when Miah was made bankrupt, Knight said.
The three Court of Appeal judges reserved their decision,
Fairfax Media
reported.
Related stories:
Father of Jihadi fighter wants her life insurance
Far Out Friday: Execution dodge triggered by life insurance cancellation