Major player Suncorp's 'solid' NZ result tempers Group's profit dip | Insurance Business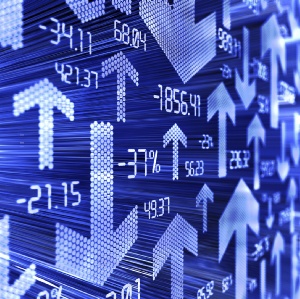 Suncorp has announced its full year results with group net profit down from $1,133 million to $1,038 million.
However the after tax contribution from its New Zealand operations was
up from AU$175 million
to AU$182 million (NZ$198 million).
The general insurance business, consisting of
Vero
Insurance and
AA Insurance
, delivered an insurance trading result of NZ$178 million for the full year – an 11.9% increase on the prior year.
Gross Written Premium (GWP) increased 3.2% for the period due to growth in personal lines through both the direct and intermediated channels.
The life business – Asteron Life and AA Life – grew its in-force portfolio by 8% to NZ$230 million, through its sustainable intermediary relationships and a customer retention strategy, Suncorp said.
New Zealand motor GWP increased 10.7% to AU$290 million (NZ$ 12.3%) and home GWP increased 5.9% to AU$392 million (7.4%), the latter being due to a combination of increases in new business, stable retention and premium increases as a result of improved product offerings.
However, New Zealand commercial lines GWP decreased 4.9% to AU$502 million (NZ$ 4.0%). The company put this reduction down to 'continued underwriting discipline in a competitive market for existing and new business'.
CEO of Suncorp New Zealand,
Paul Smeaton
, said with the
new operating model, announced in February
, now fully operational, the business was well positioned to deliver on its strategy to build resilience, capacity and a marketplace that would meet New Zealanders' needs.
"Our vision is to be the number one choice for New Zealanders because we give our customers the freedom and flexibility to look after their financial wellbeing in a way that best suits them," he said.
"Key to our continued success is the strong relationship with brokers, advisers and business partners."
Commenting on where New Zealand's results fit into the bigger picture, Suncorp chairman Dr Ziggy Swikowski said: "The final dividend reflects the tangible benefits of the Group's diversified insurance and banking businesses.
"The net profit after tax result of $1,038 million comprises improvements in underlying profit from our banking, life and New Zealand operations offset by the margin reduction experienced by our general insurance business."
The company also provided an update on Canterbury progress, stating that over NZ$4.9 billion of claims relating to the quakes had now been settled, representing 92% of expected claims costs.
On reinsurance for future New Zealand risks, Suncorp said multi-year cover was in place which reduces the first event retention to NZ$50 million and the second and third event retentions to NZ$25 million.
Related stories:
Major player's NZ business sees 21% profit drop
Strong NZ results boost Suncorp Group's FY finances
Major player shakes up NZ order with new operating model