Manulife may consider IPO or spinoff for American unit | Insurance Business New Zealand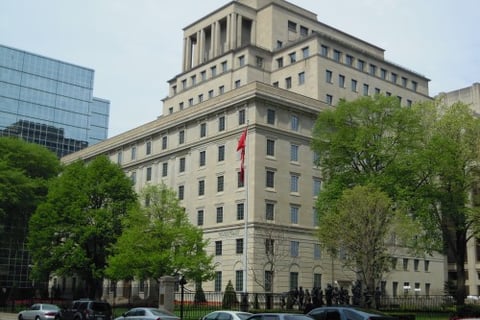 Manulife Financial is purportedly looking into whether it should make an initial public offering or spinoff its John Hancock Financial Services unit in the US.
If Manulife follows through with its decision, it could follow the lead of several competitors –
MetLife
and
AXA
SA – which have shed their US life insurance, retirement-income annuity, and savings operations.
Two individuals familiar with the matter told Fox Business that Manulife has been under pressure from several of its shareholders to sell John Hancock after years of disappointing returns.
Manulife initially purchased John Hancock in 2004 for roughly US$10.3 billion. Following years of unsatisfactory returns from the business, which just recently accounted for almost 60% of Manulife's assets under management and administration, the insurer is turning its attention toward expanding in Asia instead.
Fox Business reported that as recently as two years ago, Manulife reviewed plans that included a possible spinoff of John Hancock; the proposal was dropped at the time.
An individual close to the matter said that Manulife's potential IPO or spinoff follows months of work by Morgan Stanley to sell off pieces or the entirety of the US unit.
Executives of the Canadian insurer have long discussed divesting the inadequate parts of John Hancock in recent analyst and investor events. In particular, the officials discussed offloading portions of the unit whose products were severely affected by low interest rates. Such parts include several blocks of long-term-care insurance and lifetime-income guarantees, according to a company presentation.
Related stories:
Manulife waits on Myanmar permit
Munich Re hires former Allianz Canada CEO as Asia head