Marsh reveals global commercial insurance figures for Q2 2022 | Insurance Business New Zealand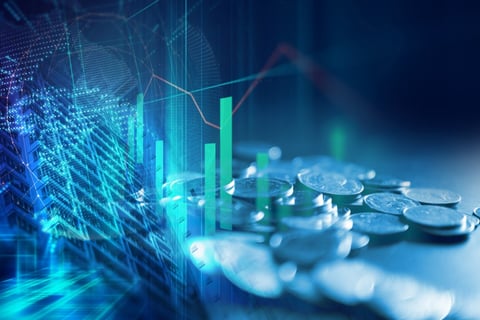 Global commercial insurance prices have started moderating, having seen a 9% increase in the second quarter of 2022 (Q2 2022), down from an 11% increase in the previous quarter (Q1 2022), according to Marsh's Global Insurance Market Index.
The UK experienced the most dramatic decline in average price increases, with a composite pricing increase of 11% (down from 20% in Q1 2022). Additionally, the US saw a 10% increase in prices (down from 12% in the previous quarter), the Pacific saw a 7% increase (down from 10%), and Latin America and the Caribbean a 5% increase (down from 6%). Meanwhile, Asia and Continental Europe had the same percentage as the previous quarter, with 3% and 6%, respectively.
The index also delved into global property, financial and professional lines, directors and officers (D&O), and cyber insurance in Q2 2022. Specifically, it revealed that:
Global property insurance pricing rose by 6% on average in Q2 2022, down from a 7% increase in the previous quarter. Additionally, casualty pricing was up 6% on average compared to 4% in the previous quarter;
Overall pricing in financial and professional lines, driven by cyber, had the highest rate of increase across the major insurance product categories, at 16%. However, this was down from 26% in the previous quarter;
Rates for D&O insurance declined in the US, the UK, and the Pacific;
Cyber insurance pricing continued to rise significantly, although the pace of increase slowed in the quarter, to 79% in the US and 68% in the UK, compared to 110% and 102%, respectively, in the prior quarter; and
Valuation became a focal point for insurers, driven by concerns about inflation, supply chains, and labour shortages and claims inflation in cases where adjusted loss amounts exceeded reported values.
Lucy Clarke, president of Marsh Specialty and Global Placement, commented: "At a time of global business uncertainty – driven by the ongoing war in Ukraine, supply chain disruption, and rising inflation – trading conditions remain tough for many clients. We are also seeing the impact of rising inflation on insured values and exposure growth, which has the potential to impact pricing and insurer appetite. We continue to work with our clients to find the most competitive pricing and coverage to meet their needs in this volatile environment."