Midweek Wrap: Kiwi insurance partners enter luxury vehicle market | Insurance Business New Zealand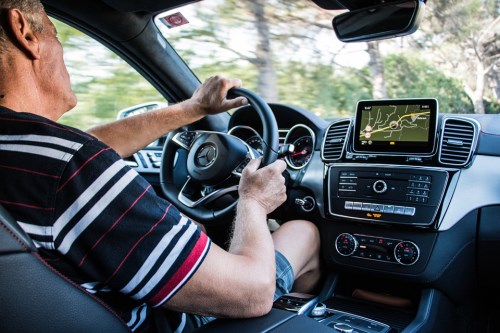 Kiwi insurance partners enter luxury vehicle market
Provident Insurance Corporation and Co-op Insurance New Zealand have announced their latest collaboration – the launch of its new Provident Luxury Motor Vehicle Insurance product.
Co-op Insurance New Zealand CEO Henry Lynch said partnering with Provident was a 'valuable and highly successful strategic alliance' that had grown from strength to strength in the year
since it was first announced
.
"The launch of Luxury Motor Vehicle Insurance builds on the robust foundations of our collaboration and allows Provident to cater to the needs of a discerning market segment that requires more from their vehicle insurance than standard market products provide," Lynch said.
Steve Owens, Provident CEO, said: "For the market we are targeting, it is important for customers to have an insurance product that provides more to complement their investment decision in their vehicle.
"Luxury Motor Vehicle Insurance has been designed with this in mind and includes three year replacement cover for new vehicles or 12-month agreed value for used vehicles, and use of genuine manufacturer's parts via an approved repairer network."
The product will be provided under Provident branding but will continue to be underwritten by Co-op Insurance NZ, as is the case with the existing comprehensive motor vehicle insurance.
Authorised dealers will access the product using Provident's state of the art online system, which can generate quotes and bind insurance policies at point of sale.
Industry stalwart returns to QBE claims
Property claims specialist Stan Kolodzinski has returned to QBE Claims as team coach at the company's Manila service centre.
As of this week, commercial property claims up to a value of $10,000 will be dealt with by the team in Manila. Commercial claims in excess of $10,000 will still be dealt with by the team in Auckland.
Recruiter rejoices in awards win
Ensure Recruitment
has been awarded Best Specialist Recruitment Company of the Year at the Recruitment International Australasian awards ceremony in Sydney last Thursday.
Managing director Paul Murphy said they were 'incredibly proud' to secure the title, which was awarded in front of 300 guests at the Ivy Ballroom.
"Winning this award isn't something we take lightly and we are exceptionally honoured to be recognised as the only insurance and wealth management recruitment agency to win this prestigious award.
"This is a testament to the commitment and hard work our teams put into representing the very best talent and clients in the Australian and New Zealand markets."