Midweek Wrap: Major player reveals new claims chief | Insurance Business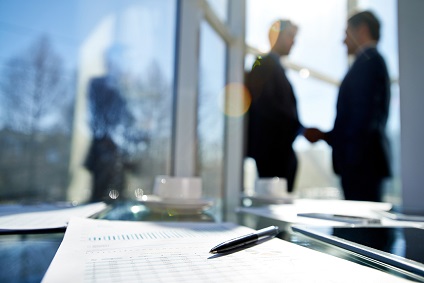 Major player reveals new claims chief
Zurich has announced the appointment of a new chief claims officer and head of commercial distribution for its business in Australia and New Zealand.
Hilary Bates will become chief claims officer whilst Lori Messori has been appointed head of commercial distribution.
Bates joins Zurich after more than a decade in the insurance industry having held various leadership roles across the United States, more recently Bates was head of strategy and technical with
QBE
in Australia.
Messori has been with Zurich since 2013 and will take on the head of commercial distribution role following stints as national broker manager and head of broker management.
Rajbir Nanra, CEO of general insurance for Zurich Australia and New Zealand, said that the addition of Bates will be a great boon for the Zurich business.
"Ms Bates brings with her a wealth of leadership and industry experience gained throughout her esteemed international career," Nanra said.
"Her appointment highlights our commitment to technical claims excellence including customer service as well as our commitment to further strengthening our organisation through attracting great people."
Bates will join the Zurich business on August 15 2016 will Messori will take his new role with immediate effect.
Broker encourages Kiwi employees' talent with memorial scholarship
Three JLT rising stars have been awarded the Stephen Ball Emerging Talent Scholarship a year after JLT Australia Chairman Steve Ball passed away.
The Stephen Ball Emerging Talent Scholarship was created by JLT Australia to commemorate and celebrate Ball's life and honour his commitment to developing young talent.
The memorial scholarship is open to JLT's Aussie and Kiwi employees who are establishing their careers and have made significant contributions to their division, the wider business, and for exemplifying company values.
The first recipients of the scholarship who will receive professional and personal development experience are:
Jacqueline Milson, National Customer Engagement Manager, Recovre;
Jamie Rigoli, Account Manager, JLT Australia; and
James Harmer, Account Manager, JLT Australia.
"It's great to see such an amazing depth of talent within JLT Australia and New Zealand. We are proud to continue the work of Stephen Ball in his honour in supporting emerging talent within the insurance industry," said Leo Demer, CEO of JLT Australia.
Ball joined JLT Australia in 1982 and was appointed Chairman in 2013. He served as a member of NIBA and was awarded NIBA's Lex McKeown Trophy for outstanding services to broking in 2008.
Ball died on May 15, 2015 of a heart attack during a visit to the UK. Ball's contributions to broking are also recognized through NIBA's annual Broker of the Year Award, which was renamed Stephen Ball Memorial Award in his honour.
Insurer director's new role
Vero
independent director David Flacks has been appointed chair of the board at peer-to-peer lending platform Harmoney as of Monday.
Flacks, who has already served two years at Harmoney as a director, has over 30 years of commercial, governance, and strategic experience under his belt, and currently chairs the NZX Markets Disciplinary Tribunal, serves as a director of Vero Insurance New Zealand, and is a member of the Takeovers Panel, according to
crowdfunderinsider.com
.
"David's governance skills and commitment to the growth and success of New Zealand companies are unrivalled, and we are pleased that he has accepted the role of Chair," said Harmoney founder and CEO Neil Roberts.