Movers & Shakers: ACE man gets bumped up | Insurance Business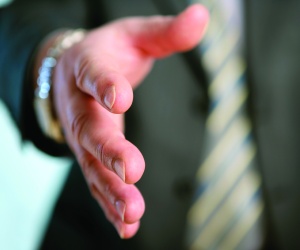 ACE man gets bumped up
Andrew Brooks
has been appointed country president for New Zealand, replacing Paul Martin who is moving to Australia to become the state manager for Queensland.
Having only recommenced with ACE in November last year as accident & health and distribution manager for New Zealand, Brooks will now be putting his leadership qualities and 23 years' experience more seriously to the test.
Brooks has been tasked to execute distribution strategies across the country for all lines of business, applying his knowledge across all product lines and leveraging his breadth of expertise in property & casualty.
He also brings skills in business development and relationship management for large commercial clients, the company said in a statement.
John French, country president for ACE in Australia & New Zealand, said it was critical to have a strong leader on the ground who understands the local market requirements.
"After Paul's sound leadership and contributions during his five and a half year tenure as country president, our business in New Zealand is in good shape and hands.
"I am confident that Andrew will continue to deliver the quality service standards which ACE takes pride in as he sustains his focus on leadership in distribution, client management and understanding the needs of our partners."
New Lloyd's rep for Australia
Lloyd's have announced that Christopher Mackinnon will become its new general representative in Australia.
Mackinnon, formerly CEO at Gow-Gates Insurance Brokers,
replaces Adrian Humphreys who joined Steadfast last year.
With over 20 years of industry experience and having worked in both Australia and Europe, Lloyd's see Mackinnon as a perfect fit for their Australian operation.
In a statement, Mackinnon said of his new role: "I am very pleased to have the opportunity to lead Lloyd's presence in Australia. I started my career as a Lloyd's broker in the London market, and look forward to being part of Lloyd's again, and contributing to the growth and development of the business in Australia."
Head of Lloyd's in Asia-Pacific, Kent Chaplin, sees the move as the best bet for the company to build on its success in the Australian market.
"I am delighted Chris is joining the Lloyd's team in Asia Pacific. With his extensive experience in the Australia insurance market, and his strong knowledge of Lloyd's, Chris is the ideal person to lead Lloyd's in Australia and build on our success as a specialist (re)insurer in the region."
Mackinnon, who has previously held roles at AJG, Aon,
Marsh
and CT Bowring, will begin his new role in early February.