Movers & Shakers: Insurer's two new internal appointments | Insurance Business New Zealand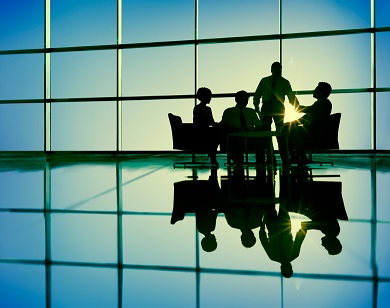 Insurer's two new internal appointments
IAG
NZ has made two key executive appointments from existing staff, the company has announced.
Melissa Cantell, formerly IAG's New Zealand head of people partnering, has been given the role of EGM Transformation where she will support the company's strategy for creating customer value by helping to enhance the organisation's ability to operate efficiently and effectively, IAG said.
Craig Olsen, IAG's New Zealand CEO, said: "While Melissa is relatively new to the insurance industry, after joining IAG in August last year, she has impressed with her broad set of skills and experience, including leading successful transformations within other consumer focused industries."
Meanwhile, the company's former EGM of Direct Insurance business, Kevin Hughes, has been appointed as EGM of IAG's Consumer division, which provides personal insurance through financial institution partnerships and IAG's State,
AMI
and NAC brands.
Hughes had been taking care of the Consumer division through the formal recruitment process since it was formed under a new structure announced in March.
Olsen said: "This appointment is a reflection of Kevin's proven ability to enhance business performance along with the invaluable experience he can call on from strategic and senior roles within the banking sector prior to joining IAG."
The appointments were effective immediately.
New CFO appointment follows CEO's promotion
Zurich
Australian Insurance Ltd has appointed Stuart Farquharson as its CFO after a gap was left with the old CFO's promotion to CEO.
Rajbir Nanra was promoted to CEO earlier this year after a stint as the interim CEO for the business following a year in the CFO role.
The insurer has now nabbed Farquharson from
AIG
where he was CFO for Australia for over six years.
More recently he also had regional responsibility for South Asia, Greater China and Australasia.
Prior to AIG, he held a number of senior roles including CFO with Citibank Australia, Manchester Unity Australia and Hollard Insurance Australia.
Nanra said Farquharson brought a wealth of experience: "Stuart Farquharson is joining us at an extremely exciting time as we implement our focused strategy.
"As well as his industry experience Stuart brings a strong track record of strategic and commercial leadership."
Farquharson will start the Sydney-based role on 11 July 2016.
New recruiter's specialist claims knowledge a boon
With her eight years of specialist claims knowledge across claims, the addition of Sarah Moore to the Ensure Recruitment team is a real bonus, according to general manager Hamish McDonald.
Moore has experience in travel, disability, motor, contents and property claims for large general insurers in both New Zealand and Australia, which will be great 'inside knowledge', he said.
"Sarah's focus is on the general insurance sector, providing wider coverage and presence across our important candidate network and our clients," McDonald said.
"With Sarah's inside knowledge of claims, the attributes needed and behaviours which create success, she brings a unique insight and can offer an unparalleled service.
"We're excited to have Sarah join the team and become part of the Ensure evolution in New Zealand, continuing our growth as the specialist recruitment provider to the insurance industry," he added.