My ultimatum - insurance or the single life? | Insurance Business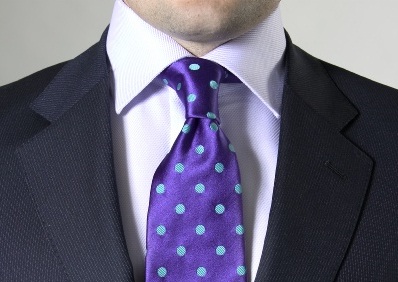 Sergio Vasquez, underwriter at Dual New Zealand, reveals the romantic path that led to his insurance career, which, if derailed, could prompt him to follow a more sinister occupation.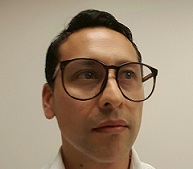 Why did you get into insurance?
I met a girl that wanted me to get a corporate/suit job.
We are no longer together.
How would you sum up insurance brokers in three words?
Hard working.
Diligent.
Honest.
What's the strangest thing you've ever arranged cover for?
A psychic, I applied an efficacy exclusion & made up a crystal and whale music exclusion.
Cover was bound.
How would you change the industry?
Put programs in place for the general public to understand what it is we (as an industry) do, it might also help me understand what I am actually supposed to be doing.
What's the most important thing brokers and insurers can do to improve their relationship?
Communicate/Listen to each other.
What's the best advice you've ever been given?
When running on to a short ball, protect the ball and run as hard as you can.
If you were Prime Minister for one day, what would you do?
Make Winston Peters my deputy.
What has been the highlight of your career?
Annoying Sue Dillon by turning up every day and employing a "creative underwriting methodology" whilst at Allianz.
What's your favoured style of coffee?
Espresso, dark and bitter.
Union, league, soccer or other?
Olympic wrestling, the combination of the uni-tard & the headgear cracks me up every time.
If you could invite three people to dinner, dead or alive, and excluding family and friends, who would they be and why?
Srinivasa Ramanujan, how with only a simple school textbook did you teach yourself/derive mathematical models that would change the face of analysis, infinite series and number theory?
Claudio Ranieri, I would like to get my head around the planning/processes that took Leicester to where they ended up.
Monica Lewinsky, why did you keep the dress?
Complete this sentence: If I wasn't in insurance, I would be…
An
evil
genius, or the assistant to an evil genius that is plotting to take
control
of space time and the associated dimensional dependencies that are overlayed within the various sub-orders of the
Higgs Lattice
.
By evil I mean to say not morally wrong or bad, harmful or injurious but playfully wicked.
By control I mean to say, to dominate or command but only in a coadjuvant arrangement.
Higgs Lattice
, please refer to the following …… http://lbsm16.alcf.anl.gov/