New player Ando officially open for business | Insurance Business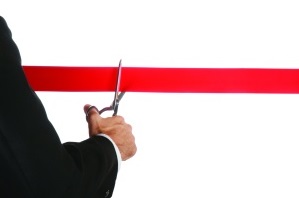 Ando Insurance Group
has officially opened its doors for business, becoming the newest insurance kid on the New Zealand block.
Headed by
former Lumley CEO
John Lyon
, Ando is an underwriting agency, majority owned by the management team with a shareholding held by their Australian underwriter The Hollard Insurance Company Pty Ltd.
Lyon said Ando would be free of 'all the traditional insurance company baggage and bureaucracy' and would be 'an agile, solutions-based provider driven by excellent technology and the best people.'
"Starting afresh has meant we're not trapped by legacy technology and slow decision making," he said.
"And that means our highly experienced team can focus on what they're good at – creating innovative solutions for customers' specific situations."
He added: "Because the business leaders are the owners, decisions are made locally and fast."
Lyon said Ando's flexible, nimble structure was crucial due to rapid changes taking place in the insurance market over the next few years which meant the value chain would realign with reinsurers, insurers and brokers all exploring new business models.
A raft of changes including demographics, technology, data, regulation, and consumer behaviours meant real challenge and opportunity for the insurance sector, he said.
Lyon, who first announced the
company was being set up back in June
, said the response from brokers so far had been overwhelmingly positive.
"Brokers tell us that they want more choice of quality underwriters, better engagement and more customer-centric alternatives to the traditional players. The opportunities for Ando and like-minded brokers are very exciting," he said.
The CEO of Hollard Australia, Richard Enthoven, was equally enthusiastic: "We've been seeking to enter the New Zealand market for quite some time," he said.
"Now we've found the right partner, the right people and the right expertise, we're confident of a highly successful future together."