​News in Brief: New director joins board | Insurance Business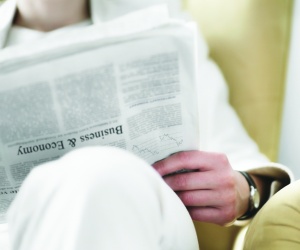 New director joins board
Suncorp Group Ltd has appointed Christine McLoughlin as a non-executive director, commencing February 2015.
Chairman Dr Ziggy Switkowski said he was looking forward to gaining McLoughlin's insights from her 25 years of business experience both in Australia and overseas.
"Christine has deep experience in strategy, communications, government and regulatory affairs, human resources and commercial law," he said.
"With this background, Christine will provide a very important contribution to the Suncorp Board and help ensure Suncorp's continued success in the future."
Prior to her directorship experience, McLoughlin held senior roles with
IAG
, AMP and Optus, beginning her career as a commercial lawyer with Allen, Allen and Hemsley in Sydney. She has worked in Australia, the UK and South East Asia.
Society sees re-shuffle
Southern Cross Medical Care Society chairman Graeme Hawkins has retired at the last week's AGM and is to be replaced by Greg Gent.
Gent praised Hawkins' six years serving the Society.
"Graeme is a true leader and he has been an astute advocate for all Society members," he said. "I am honoured to be stepping into the shoes of such an extraordinary chairman."
Members also elected a new director Roger France who brings a strong background of governance experience as well as financial analysis and business strategy skills.
Rugby safety award winner announced
The winner of the
AIG
rugby safety awards 2014 is Leones de San Marcos Rugby Club in Peru.
Their entry, 'Protocolo de Seguridad' (Safety Protocol) received the highest number of public votes to win the grand prize of US$20,000 worth of safety equipment or training in addition to the US$5000 they won for being a finalist.
NZ clubs Poneke Football Club and Waiheke Island received $5000 worth of safety equipment courtesy of AIG.
Scholarships awarded
The
Professional IQ
college has announced the recipients for two annual scholarships.
Melanie Hamer from OFS Insurance Brokers in Dunedin has won the
QBE
sponsored scholarship.
Christina Duffy of Taupo's Matt Jensen Insurance Brokers has won a scholarship for the NZ certificate in financial services which is sponsored by the Kerry Wilson Insurance Education Charitable Trust.