NZI scoops Insurer of the Year award | Insurance Business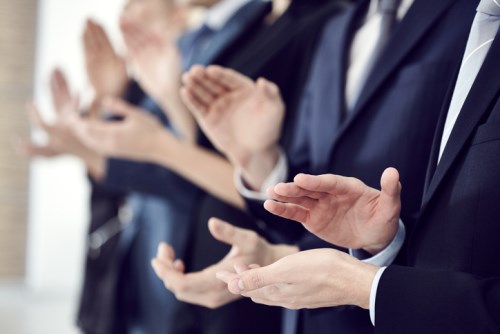 An award-winning general insurer has been voted by Kiwi brokers as this year's 'Insurer of the Year' in recognition of its comprehensive solutions, superior service, and strong partnerships.
NZI
has been named as 'Insurer of the Year' in the 2016 Kantar TNS Industry Survey, an annual survey run by NZI, QBE, and
Vero
, designed to seek broker feedback on the New Zealand insurance industry.
Travis Atkinson, EGM for NZI, was delighted with the award.
"As a leading insurance company for over 150 years we are thrilled that brokers throughout New Zealand have voted NZI as Insurer of the Year," he said.
"This acknowledgement comes at a particularly poignant time as we face the challenges brought about by the recent earthquake. Supporting brokers and their customers through this difficult time is our absolute priority, and I'm proud of the efforts of the NZI team as they help people get their lives back on track and businesses back up and running."
Atkinson also noted how the November 14 earthquake once again reminds insurers of their important role in building the nation's economic resilience.
"The earthquake is yet another reminder of the risks we face in New Zealand, and the important role insurers play in the economic prosperity of our country," he explained.
"We're focused on providing customers with security and peace of mind, so it is absolutely vital that we maintain disciplines around understanding and pricing appropriately for risk with the uncertainly that the future brings."
The 2016 Kantar TNS Industry Survey, carried out by independent research agency TNS with the involvement from the three major insurers, polled 746 industry members.
The survey also revealed some high priority industry challenges for insurers:
Differentiating their offering amidst an increasingly competitive and price-sensitive market;
Keeping up to date with the changing environment;
Increasing legislative changes;
Using technology to enhance customer experience;
Investing in and retaining skilled people; and
Keeping up with technological change.
NZI was named Insurer of the Year in 2007, 2008, 2011, 2012, and 2013 by the Insurance Brokers Association of New Zealand (IBANZW); and was voted Intermediated Insurance Company of the Year by the Australian and New Zealand Institute of Insurance and Finance (
ANZIIF
) in 2014.
Related stories:
Insurer IAG's diversity work paying off
NZI boss muses on why change is good
Outstanding achievements recognised at 5th annual industry awards