PartnerRe hires new CEO as net income dives | Insurance Business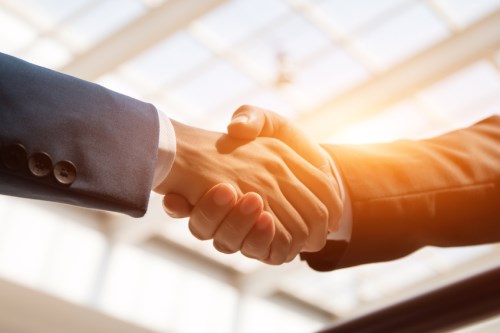 Global reinsurer PartnerRe Ltd. has announced the appointment of Jacques Bonneau as president and CEO. He takes the leadership reins at a challenging time for the reinsurance giant – on the same day (Tuesday, July 28) that the firm announced a drop in net income for the second quarter (Q2) of 2020.
Bermuda-based PartnerRe reported net income available to common shareholder of US$229 million (approx. NZ$343.7 million) for Q2 of 2020, down from US$285 million in the same quarter of 2019. Net loss attributable to common shareholder for the half year 2020 was US$204 million, compared to net income available to common shareholder of US$782 million for the half year 2019.
The firm attributes its tumbling results – including US$338 million of pre-tax losses in Q2 – to "COVID-19 and the related effects of the economic downturn in the first half of 2020". According to the reinsurer's earnings statement, most of the losses revolve around business interruption and event cancellation related coverages, credit exposures in financial risks lines, and life and health business.
PartnerRe announced: "The COVID-19 pandemic is unprecedented and the related economic downturn is ongoing. There continues to be significant uncertainty surrounding the full extent of the impact. Despite the recent market conditions, the Company's solvency position has remained strong and showed an improvement during the second quarter of 2020. The Company also maintains ample liquidity, with cash and cash equivalents of US$1.4 billion at the end of the second quarter of 2020."
These are challenging times for all business leaders, let alone new CEOs, but freshly appointed Bonneau is well-equipped for the task. He brings with him over 40-years of industry experience, including leadership roles at Trenwick America Group, Chartwell Re Corporation, and Chubb Tempest Re USA. Most recently, he was the group chief underwriting officer at Chubb Ltd. from 2015 to 2017. Bonneau has been a member of the PartnerRe Board of Directors since February 2019 and has served on the company's audit committee and as the chairman of its underwriting and risk committee.
"We're delighted that Jacques is assuming the role of CEO of PartnerRe," said Brian Dowd, independent chairman of the PartnerRe Board of Directors. "He brings over 40 years of experience in our industry, a strong track record in reinsurance underwriting and deep knowledge of our clients and brokers. He also has detailed knowledge and insight of PartnerRe's people and business gained over the past two years as a valued colleague on our Board."
Bonneau, who will be based in the PartnerRe's headquarters in Bermuda, succeeds Emmanuel Clarke, who is leaving the firm by mutual agreement to pursue other opportunities. Dowd expressed the "gratitude and appreciation" of the Board to Clarke for his achievements as president and CEO over the past four years.
Clarke commented: "I'm proud of what we have achieved together with all our colleagues, in substantially advancing the company's strategic goals. With the progress we've made with our Non-Life portfolio and franchise, in building our Life & Health platform, and in strengthening the organization and its talent base, I'm confident PartnerRe is very well positioned for future success."
Bonneau added: "PartnerRe's deep technical expertise, strong and diversified Non-Life portfolio and its high calibre people mean we're very well placed to benefit from a tightening insurance and reinsurance marketplace across many lines. Our Life and Health operations are growing well and profitably, and we're committed to continuing our investments in this platform. With our solid balance sheet and the strength of our relationships with brokers and clients, I'm truly excited about the great opportunities we have in front of us and at the prospect of building an even stronger PartnerRe."