PayPal founder's company boosts insurance tech start-up | Insurance Business New Zealand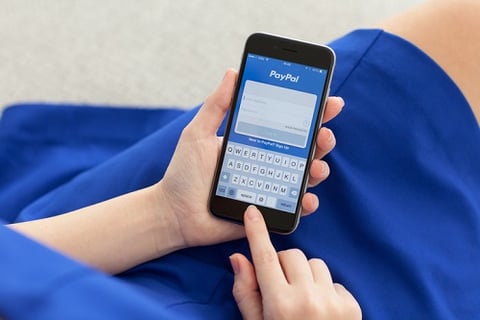 "We see huge potential in Coya."
James Fitzgerald, partner at PayPal founder Peter Thiel's Valar Ventures, said the determination of insurtech Coya to build a fully licensed and integrated insurance offering from the ground up, instead of relying on third parties, sets them apart from the others. This is one of the reasons why the US-based venture capital fund, along with international early-stage investor e.ventures, led the German start-up's latest financing round.
Described as among the best financed start-ups in Germany when it comes to early-stage funding, the Berlin-based firm has received nearly US$30 million (€25 million) in its Series A financing round. Add to that the previous US$10 million in seed funding, and Coya now has a solid capital base and is awaiting approval from regulator the German Federal Financial Supervisory Authority (BaFin).
Once officially regulated, the insurtech will be launching its first insurance products as a fully licensed insurance carrier in the summer. In a press release, Coya said it aims to make insurance more appealing to the young demographic and plans to establish itself as the leading digital property insurer in Europe.
"Coya's business model is based on a digital and flexible paperless insurance that enables its customers to get insured quickly without the need for middlemen such as insurance agents and brokers," said the digital challenger. "To do this, Coya has developed a unique technology that, unlike traditional insurers, can bring flexible mass-market products to market in the shortest possible time."
In a joint statement following the financing round, Coya founders Andrew Shaw, Thomas Münkel, Dr Peter Hagen, and Sebastián Villarroel commented: "With Valar Ventures, e.ventures, and our further renowned VCs and business angels, we have a strong investor community at our side and long-term support. The funding provides the fuel to develop digitally focused insurance solutions that are fairer, faster, and future-ready."
Christian Miele, chair of the supervisory board at Coya and principal at e.ventures, sees the likes of Coya as ideal partners, saying such companies are laying the foundation for future industry standards. The investor, whose goal is to create new markets with disruptive business models, has funded disruptors such as Groupon and KaufDa.
"New technologies will change the traditional insurance market in the short term and replace it completely in the medium term," noted Miele. "Anyone who recognises this now will be able to survive in the long term."
Meanwhile Fitzgerald added: "Building an insurance company for current century requires the right balance of insurance and technology expertise, something that others – both incumbents and many insurtech start-ups – have not been able to achieve."
Related stories:
Insurtech deals climb to record high: Willis Towers Watson
Can insurers try to compete with Amazon?