Revealed – what's challenging the global commercial insurance market? | Insurance Business New Zealand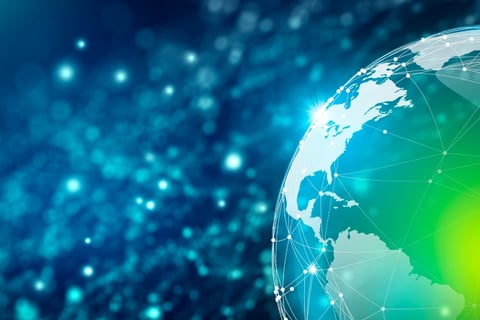 A new report from the global professional services giant KPMG has revealed that while the world's commercial insurance industry is performing well, it is facing several pressures that challenge its long-term sustainability.
KPMG's 'Future of Large Commercial Insurance' report was created from extensive interviews and research carried out with over 400 global industry leaders. Among the key findings of the far-reaching report, it highlighted five critical 'signals of change' that are already impacting the space and could 'radically reshape' the market in the future. These are:
Client and broker expectations
Economic uncertainty
Regulatory and legal deglobalization
Technology evolution
Environmental, social and governance (ESG) activism
KMPG's report highlighted that the global commercial insurance industry is expected to continue its growth trajectory over the next decade, with estimates predicting the worldwide sector could generate revenues of more than $661 million (approx. NZ$1044.70 million) by 2028, compared to $349 million in 2020. However, it added that despite this positive financial outlook, the market is wary that growing external challenges could immobilise its success unless decisive action is taken by CEOs and other sector leaders.
Commenting on the report, Laura Hay, global head of insurance at KPMG, noted that the business landscape is rapidly changing and that in spite of strong market performance, traditional commercial insurance business models are facing pressures from ongoing evolutions that have put the sector on the precipice of a "radical transformation". Her advice to commercial insurers looking to survive and thrive in this new environment is clear – they should not stand still.
"They need to evolve and build new differentiated capabilities that connect across the organization," she said. "Technology will be critical, but digital transformation goes well beyond technology. Insurers need a clear, client-led business design of their end-to-end process that should be driven by deep client, broker and market insights.
"It should be underpinned by a digitally-enabled technology architecture and empowered workforce. In our view, it is only by taking this "connected" approach that insurers can achieve true value from their digital transformations."
KPMG's report also emphasised the need for the sector to rapidly transform in order to address evolving threats before they hamper progress in the commercial insurance market. It identified three new business models for the businesses that emerge as 'winners' in the long term. They are:
Agile global player – optimising the existing
Innovative specialist – adapting and exploiting at pace
Open-source risk manager – stock market of risk
Mark Longworth, global head of insurance advisory at KPMG, also commented on the conclusions of the report and said that to help ensure these business models will be successful, commercial insurers should zero in on building new and differentiated capabilities that connect across their organisations.
"While leaders can't do everything, they should identify which capabilities and models will help make the biggest difference to their business," he said. "Technology will be critical. But digital transformation goes well beyond technology. A clear, client-led business design of end-to-end processes is essential. It should be driven by deep client, broker and market insights.
"And it should be underpinned by a digitally-enabled technology architecture and empowered workforce. In our view, it is only by taking this "connected" approach that insurers can achieve true value from their digital transformations."