Rift rumours between industry bodies quelled | Insurance Business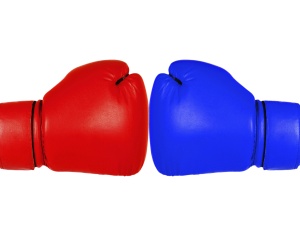 The CEO of the National Insurance Brokers Association (NIBA) in Australia, Dallas Booth, has rubbished claims that there is a 'rift' between the broking body and the Underwriting Agencies Council (
UAC
).
The rumours began following reports that the NIBA did not inform the council of its plans to organise an independent underwriting expo.
UAC chairman Heath Amber had confirmed to the insurance broking market the organisation's surprise at having NIBA organise a rival independent underwriting expo without informing UAC of its plans.
In a message to UAC members, which include Dual New Zealand,
IUA
and
Rosser Underwriting
Ltd, Amber said the "board felt it important to express surprise that NIBA did not discuss the matter with UAC first".
But Booth told
Insurance Business
that NIBA and the UAC will meet in the next two weeks to discuss their joint strategy for 2015 and beyond and to make sure "there are no communication issues".
He also clarified that the "mini insurance expo", which will take place in Western Sydney in November, was a pilot and at the request of the NSW committee for NIBA to further reach out to members outside capital city CBDs. It will be open to brokers, underwriting agencies and other industry stakeholders. He stressed there are no plans to roll out the expo across the country and that NIBA will talk to the UAC about it.
"Despite suggestions in other places, we do not have a strategy to roll these out across the country," he explained. "We are [adopting] a wait-and-see [approach] in Western Sydney and we will certainly talk to the UAC about the potential to roll out these types of events for the benefit of our members around the country."
Quashing news reported in other media outlets, he added: "We are disappointed with headlines that have been in the trade media suggesting some sort of rift between the UAC and NIBA. The opposite is the case.
"We are sitting down with the UAC's general manager
William Legge
and chairman Heath Amber in a couple of weeks' time to work through our 2015 strategy and beyond and to make sure there are no communication issues between the UAC and NIBA."
On Monday, UAC's Amber issued a message to members explaining that it was not consulted on the expo. He said the council's concern is "very relevant" due to its partnership with NIBA on existing exhibitions but as NIBA had not consulted the UAC on its plans, it would not be able provide assistance.