Steadfast announces fire protection partnership | Insurance Business New Zealand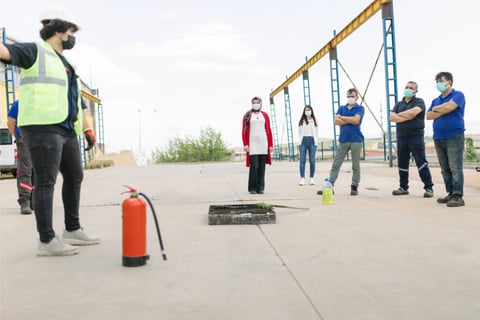 Steadfast Group's risk management division has announced a "first of its kind" partnership with an international fire protection technology company. The strategic investment in Sydney headquartered Flame Security International (FSI) aims to improve the resilience of homes and businesses against fires.
"With climate change resulting in the warming of Australia, we can expect more frequent extreme natural hazard events, such as bushfires, leading to increased damage to our infrastructure, property and assets," said Martyn Thompson, executive general manager of corporate development at Steadfast, the largest broker network in Australia and New Zealand.
According to the Steadfast media release, the investment in FSI involves working with insurer partners and broker networks to promote FSI's suite of products.
"FSI welcomes Steadfast as a cornerstone investor and technical collaborator in tackling the global human, commercial and environmental threats around fire risk and sustainability with an economically viable solution," said Justin Rooney, managing director at FSI.
Thompson said more insurance claims are to be expected if these fires are not contained.
"Through our investment in Flame Security International, we want to bring a new option to our risk management offerings to the broker network and their clients," Thompson said.
According to the release, FSI's range of fire prevention and protection technologies in fire, defence and solar can significantly reduce the harm from fire threats.
The technologies include special water-based interior and exterior paints and polymer-based membranes wrapped around the base of power poles to prevent fire propagation.
Water-based containment line sprays, gels and foams, said the release, would allow property owners to shield themselves from oncoming bushfires.
"Steadfast's investment in FSI will underpin the commercialisation of our efficient fire protection products in both Australia and across the globe which aim to improve community resilience to bushfire and other fire threats," said Rooney.