Tech-averse insurers will become 'black cabs of the world' | Insurance Business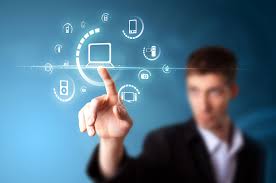 Throwing money at tech-savvy start-ups is not the way insurers will stay ahead of the game, says
CBL Corporation
managing director
Peter Harris
.
Speaking at the company's first AGM since listing, Harris directed some harsh truths to fellow insurers in his address when outlining what his company was doing about the 'flavour of the month' topic among insurers globally – disruptive technology.
"Many [insurers]… have tossed a large lump of money to various start-ups and then considered they have discharged their responsibility to look at these technologies, before returning to their offices to brag about how clever they are, while they continue to pursue their traditional business model," he said.
"CBL however is quietly working and contributing ideas and culture to these programs and adding value to the process, so that we can remain part of the development, and be early into the market.
"In my view, insurers who do not adopt some of these technologies, will be left behind and become the 'black cabs' of the world, - a wonderful brand, known worldwide, but if they don't react or adopt similar principles and ways of doing business in a way that the client wants, such as Uber, then they will become the dinosaurs of the insurance industry."
He said one of CBL's managers had been appointed to a UK Government-led think tank which was focussing on dismantling regulatory and economic barriers to new business technologies in the insurance area.
"As a result we are getting some traction in working with some of these technologies to provide products and services in a highly innovative and cost-efficient way," he said.
Another buzz word returning to popularity was company culture and values but Harris said CBL had always focussed on them.
"It gives us our competitive edge – no one can get as close to our clients as we can, and even though it takes a lot of time, special people, hard work, and travel, it remains a core part of CBL and our teams globally.
He said alongside company culture and values, diversity had become another focus for companies internationally, 'as if they have just thought it up as something new,' he said.
"CBL as a global company deals with many countries, cultures, and religions and has a wide and tolerant approach to diversity. But we remain committed to excellence, and not just academic or regulated formulas around diversity.
"At December 31
st
, we had 182 employees of many nationalities working in our company; the mix between male and female is 54%/46%. We have a woman on the
Assetinsure
board of directors and a number of senior women executives, some of whom are members of our audit and underwriting committees."
Speaking more generally about the Group's six boards of directors, Harris credited them as a 'very wise, experienced and conscientious group of senior people'.
"Every one of them makes a positive contribution to our group.
"Our parent board is made up of a number of people all of who have been and remain successful in their own areas of business and it is very motivating to be part of such a wise and talented group who understand the nuances of non-executive guidance and motivation, and to allow management the ability and space to effectively execute on the strategy."
Harris cited in particular the 'quiet strength' of the company's chairman, Sir John Wells, who he described as New Zealand's most able and respected chair.
"The success of this company is testament to the strength and talent of the boards, and Sir John's chairmanship," he said.
Other key areas he said were critical to their success included:
adding additional resource in the form of a new senior regulatory compliance and internal audit specialist plus another independent non-executive director on the board to ensure good systems and strong governance were in place;
remaining on time and on budget with implementing insurance platform SSP Pure across all CBL Insurance products and into which all its producers will feed into;
enlisting a 'formidable team' of advisers.
Reviewing the record-breaking year CBL Corporation has had, with key milestones reached and revenue and profit growth achieved across the Group, it appears they know what they're doing.
The Group wrote $294 million in GWP with net earned and retained premium of $214 million – an increase of 26% on last year.
Future organic growth was predicted for Mexico, Scandinavia, Italy and France, which were standouts for the Group, and CBL hoped to build on its current base of Professional Indemnity business with the recent addition of some PI expertise into the Group in London.
Harris told shareholders that one key metric which remained critical year on year was CBL's combined loss ratio, which in 2015 was 79.7%.
"As any insurance company will tell you, anything close to 80% is an outstanding achievement, and was one of the reasons for our excellent profit results in 2015."
But rather than focussing on the numbers in themselves, Harris said the focus was on running the company 'in the best way we possibly can'.