This week's top jobs in insurance | Insurance Business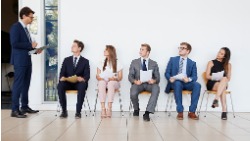 Looking for a change? Here are this week's top insurance jobs in New Zealand – and for a full list click here.
Product Manager, BNZ Insurance
Have previous experience within life insurance product management? BNZ is looking for an individual to manage the development and execution of a relevant and profitable life insurance product development strategy. You can apply here.
Insurance Broker, Adecco Personnel (recruiter)
Aon is seeking an individual with a passion for sales and relationship management to join its operations in the Waikato or Bay of Plenty region. Tasks will include processing new portfolios, renewals and endorsements, negotiating policy terms, preparing premium calculations and allocations, and managing claims. You can apply here.
Business Analyst, BNZ Insurance
BNZ Insurance is looking for a highly ambitious and motivated team player to join its insurance technology team. He will be responsible for providing agile business analysis leadership to ensure the successful delivery of continuous systems improvement and project initiatives. You can apply here.
Commercial Insurance Broker, Tyler Wren (recruiter)
A highly successful insurance broking firm in Auckland is seeking an experienced and dedicated commercial insurance broker to join their team. The successful candidate will develop key stakeholder relationships, assist with an existing book of clients, and cultivate existing networks and relationships in the Auckland market. You can apply here.