Tourism partnership for two industry heavyweights | Insurance Business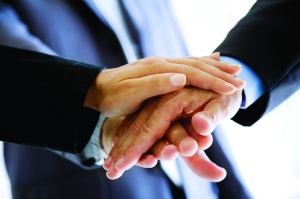 Insurer
AIG
and broker JLT have entered into a new premier business partnership arrangement with the Tourism Industry Association New Zealand (TIA).
AIG will offer comprehensive insurance and risk services and solutions to TIA and its members in collaboration with JLT, who already have a strong relationship with the organisation, TIA CEO Chris Roberts said.
"Tourism is enjoying a boom and the industry is committed to reaching our Tourism 2025 $41 billion growth target," he said.
"Now more than ever, we need smart insurance solutions tailored for our tourism industry."
He said TIA deeply valued JLT's extensive knowledge of the tourism industry in this country, and with AIG's knowledge and insight into emerging risks in New Zealand and around the world, he believed the partnership would be key to supporting and shaping the tourism industry to remain competitive and responsive to global marketplace changes.
JLT CEO
Matthew Riddle
said the company was in a position to leverage its in-depth knowledge of the tourism landscape and has invested in a dedicated tourism team to support TIA members.
"We are focussed on building on our excellent relationship with TIA and we are thrilled AIG is joining us to support New Zealand's tourism industry," he said.
AIG New Zealand CEO
Mike Raines
said the partnership made sense as the company was keen for a deeper involvement with the fast-growing industry.
"AIG offers a comprehensive range of corporate and commercial insurance and risk management products and services," he said. "We want to help New Zealand tourism businesses capture today's opportunities and look to the future with confidence."
The partnership is for three years and took effect on 1 August 2015.