Tower confident in finalising Kaikoura, Edgecumbe claims by early 2018 | Insurance Business New Zealand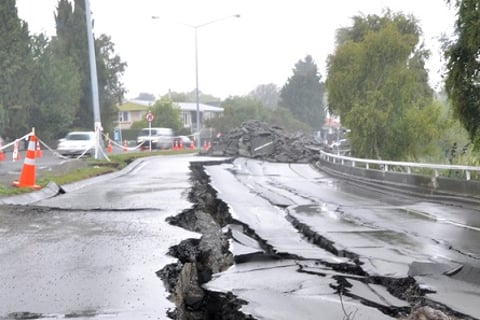 Customers impacted by the Kaikoura earthquake can be confident they will have their claims finalised by early 2018, says
Tower
Limited.
Tower announced it has settled 90% of Kaikoura claims, more than 20% ahead of the industry's average of 69%.
It finalised 100% of motor claims, 100% of contents claims and 82% of over-cap house claims filed by customers affected by the Kaikoura earthquake.
Tower also manages claims on behalf of
EQC
and has closed 99% of under-cap contents claims and 86% of under-cap house claims for EQC customers.
The insurer added that Edgecumbe recovery is also well under way and most customers back at home for Christmas, with 92% of contents claims now fully settled and 54% of house claims finalised. All remaining claims are either partially settled, or are comprised of houses currently under construction.
"We are confident that most, if not all, of our Edgecumbe customers will have their claim finalised, or, where repairs are being undertaken, will be back in their homes by Christmas," Tower said.
Tower CEO
Richard Harding
said 2017 had been unprecedented in the number of storms and natural disasters that have occurred.
He added that http://www.insurancebusinessmag.com/uk/opinion/is-it-time-that-insurers-change-the-way-they-segment-their-customers-84528.aspxcustomers impacted by the Kaikoura earthquakes have had a vastly different experience to those who experienced the Canterbury earthquakes six years ago.
"The new way of working between insurers and the EQC has thankfully enabled customers to get help faster and provided insurers with more visibility, allowing them to settle their customers' claims fairly and quickly," he said.
Related stories:
Tower terminates scheme implementation agreement with Suncorp
Earthquake damaged SH1 ready for Christmas