Weekly Wrap: Insurer appoints new South Island regional manager | Insurance Business New Zealand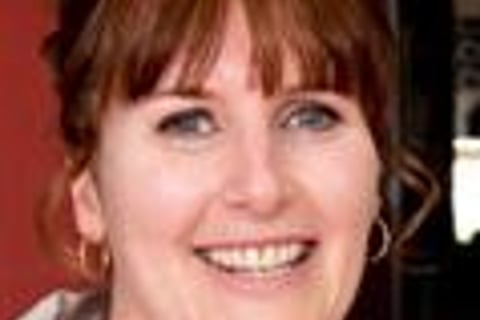 Insurer appoints new South Island regional manager
Justine McMeeking has been appointed to the new role of regional manager broker distribution in the South Island,
Vero
Insurance has announced.

McMeeking has held various senior roles since joining the company in 1989, most recently as sales manager in Christchurch.
Her new role will span a wide range of customer groups, from servicing the needs of Vero's personal insurance business intermediaries through to major commercial and international risks, Vero said.
"Justine is a highly experienced, capable leader with extensive customer experience and a deep understanding of the changing market dynamics in New Zealand," said
Cris Knell
, EGM of distribution at Vero.
"Her appointment will build on our presence in the South Island, as she works with our key broker partners to provide market leading products and services that deliver significant value to our general insurance customers.
Four insurance specialists promoted at top tier firm
Chapman Tripp has promoted four new senior associates with insurance law expertise, the firm has announced.
In Auckland, Phoebe Gibbons specialises in securities and commercial law, particularly in the funds management and insurance sectors, advising clients which include banks, fund managers and insurers, on all aspects of financial services compliance and regulatory matters.
She also advises on mergers and acquisitions and corporate restructurings as well as the Financial Markets Conduct Act and its practical implications.
Also in Auckland, Daniel Street specialises in commercial dispute resolution, regulatory investigations and insurance. He advises clients on contract and commercial disputes, including company directors', auditors' and officers' liability, and regulatory cases involving the NZ Competition Commission,
FMA
, Serious Fraud Office and IRD.
In Wellington, Jared Holt specialises in commercial litigation with particular interests in insurance and construction disputes. He has represented public and private sector clients in a variety of tribunals and courts, as well as in mediation and other forms of alternative dispute resolution.
Also in Wellington is Grace Rippingdale, who specialises in civil litigation and dispute resolution. She advises private and public sector clients on a broad range of disputes with particular expertise in insurance, contractual and statutory interpretation, corporate governance, including company directors' and auditors' duties, and the Public Works Act.
The promotions, which were effective from 1 June, were among 10 in total for the firm.
Inaugural open day cited
Financial Services Complaints Ltd is holding its first ever open day next Thursday 9 June and is inviting all participants to visit their Wellington offices.
Members are invited to meet the team, ask any questions and hear about various case studies on the day, which will be held between 10am – 2pm.