Zurich takes strides forward for gender parity | Insurance Business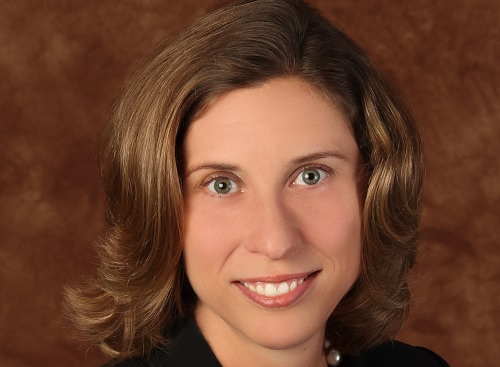 In what has traditionally been a man's world, some insurers are flipping the script.
Zurich
was, in February, named one of the 2017 Top Companies for Executive Women by the National Association for Female Executives for the second-straight year. Forty-five percent of its board is female. It runs, among its employee resource groups, a Women's Innovation Network, which has 5,000 members globally.
Lori Bailey, global head of special lines at Zurich, is the head of the Women's Innovation Network. She spoke to Insurance Business about the power of the group and about gender parity in the industry generally.
Does you deserve to be recognized as Woman of Distinction or do you know someone who should be nominated in one of 23 other categories? Nominate yourself or a colleague now – it's free to enter and takes just a few minutes.
"The Women's Innovation Network … is specially designed to help build and empower women's leadership and instill confidence, building women's skills within the organization," Bailey said.
The group – which is also open to men – has about 1,800 women involved across Zurich's North American operations, and more than 5,000 members globally in 20 countries.
"We do professional development for women, so that could be building their confidence, working with them on IDPs [individual development plans], working with them on mentorship and sponsorship – so building professional skills for women in the organization."
In a male-dominated industry, groups like these are important to try to level the playing field for women, and create leadership development routes for more women to gain management and executive roles.
"Historically, insurance has been a very male-dominated industry," she noted. "There have been studies … that the percentage of women to men coming in at entry-level or professional-level generally is about the same, 50/50. The fact is that as women progress through their careers it starts to slant [percentage-wise] towards men.
"I think there is a need for women to have a resource group to go to. Plus, it furthers the thought of promoting a diverse and inclusive organization … so that we have that 50/50 all the way up, through every level of the organization. Diversity inclusion is such an important topic because it fosters creative thinking and collaboration and leads you to better results. You want to have that equality."
As global head of special lines, Bailey leads portfolio management, underwriting governance and product development globally for all specialty lines. From her vantage point as a woman in a power position in insurance, she can look out and notice what more needs to be done to create further equality.
"There's always more that we could be doing in the industry. But I will say, from a Zurich perspective, if we look at the Boards, so the highest level of the organization, 45% are women. I'm really proud of that number and I think that's a really great testimony to Zurich – that we do commit. We practice what we preach and I think that's really important.
"For potential employees, it's human nature to want to be in a situation where you feel welcome, to feel like you fit in somewhere. I think if you walk into an organization and you look around and you don't see any other female executives, you would take note of that."
Related stories:
AXA makes diversity push with pride of London sponsorship
Are women finally leading the insurance industry