Gallagher Re report unwraps US$100 billion nat cat loss price tag | Insurance Business New Zealand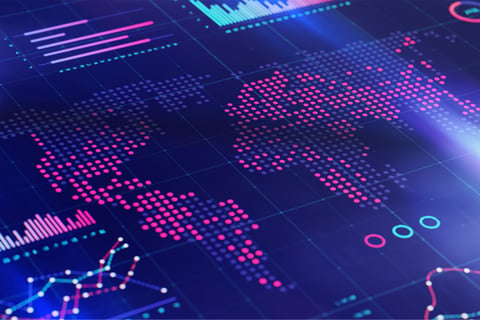 2022 marks the fifth year since 2017 that the insurance industry had to disburse over US$100 billion to cover the costs of annual natural catastrophe losses, new data reveals - highlighting the worldwide need to speed up and scale climate resilience efforts.
Gallagher Re's natural catastrophe report 2022 revealed another year of record-setting natural catastrophe events around the globe, adding up to a direct economic setback of US$360 billion. In the aftermath of these catastrophes, private insurers ended up covering US$125 billion worth of losses, while public insurance entities covered an additional US$15 billion.
In the US, while Hurricane Ian's preliminary insured losses fell between US$50 billion and US$65 billion, it caused an overall economic loss of US$112 billion, making it one of the most expensive natural catastrophes ever recorded.
According to Gallagher Re's natural catastrophe report, the country also suffered a US$9 billion drought paid in crop insurance indemnity payouts and three severe convective storm (SCS) outbreaks which, all in all, aided in making 2022 the 15th consecutive year with aggregate insured SCS losses over US$10 billion and the 8th year since 2010 that SCS losses topped US$20 billion.
"The financial cost of natural hazards continues to increase, and we are further recognising that a consistently high global protection gap – 61% in 2022 – means that much more opportunity exists to help people prepare before and after a disaster occurs," said Gallagher Re chief science officer Steve Bowen. "As catastrophe losses grow more expensive, we again look to the connected nature of climate change, exposure growth, and social inflation as important issues enhancing eventual loss costs.
"The increase in severity – and in some cases the frequency – of 'secondary' peril events, presents (re)insurers with a multi-faceted and complicated challenge when it comes to risk protection and mitigation."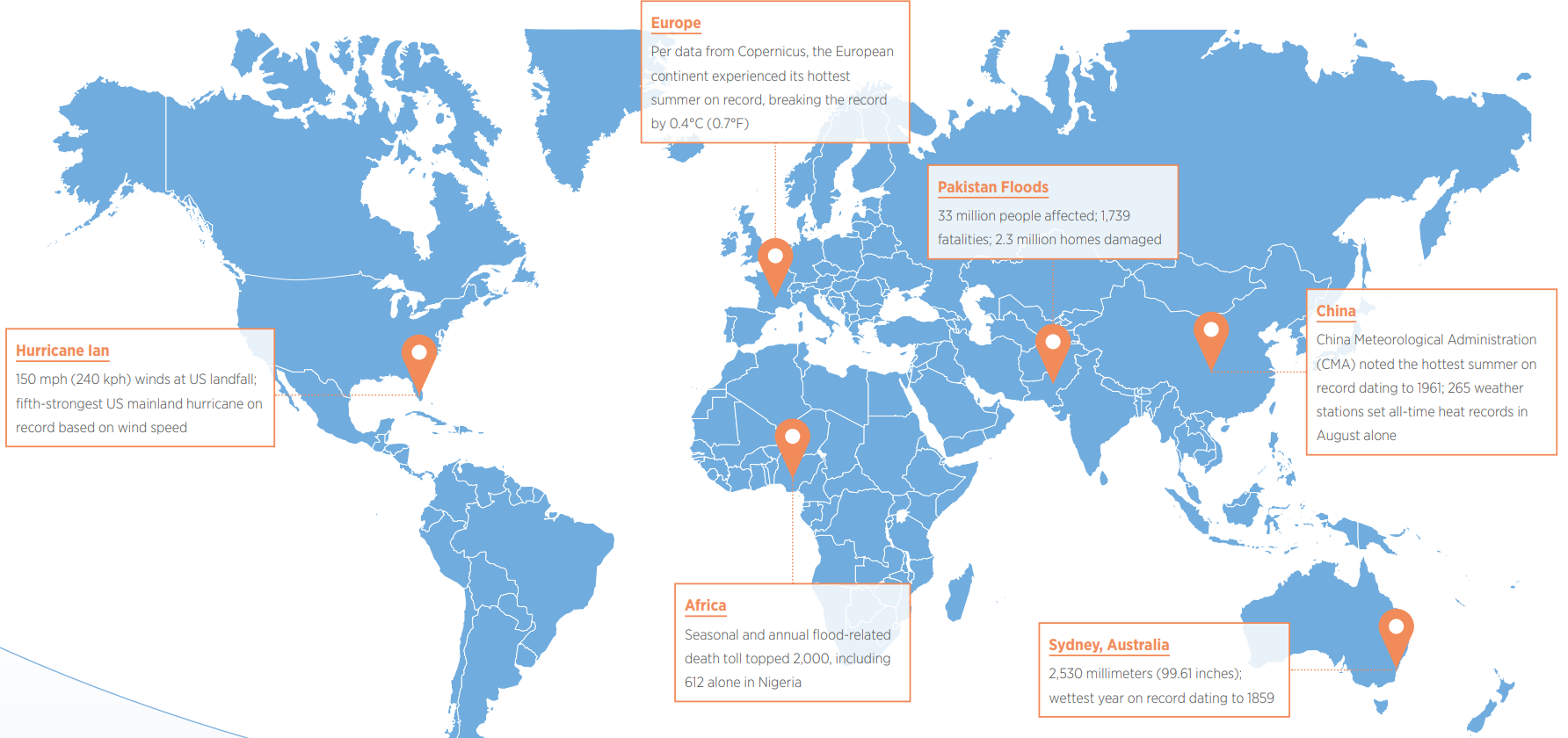 Outside the US, Gallagher Re's natural catastrophe report revealed that the costliest natural catastrophe event in 2022 was the prolific seasonal monsoon flooding in Pakistan, which caused over 1,700 fatalities, with 2.3 million homes damaged and 33 million people affected across 90 districts, according to Pakistan's National Disaster Management Authority.
Historic flooding also impacted several regions of Africa, while the aftermath of a third consecutive La Niña brought record-setting rainfall to parts of Eastern Australia and resulted in nearly US$5 billion in payouts according to the Insurance Council of Australia, Gallagher Re reported.
"The fingerprints of climate change were visible on virtually every major weather and climate event in 2022, once again highlighting the urgency to implement proper planning and investment strategies that will limit the risk to life and property," Bowen said. "The implications of climate change on daily weather and climate events continues to be more evident and better understood.
"While we are still trying to account for uncertainties that exist in how climate change may influence events on a regional and per peril basis, it is clear that impacts from the phenomenon are not future tense. They are already being felt today."
What are your thoughts on Gallagher Re's natural catastrophe report 2022? Let us know in the comments below.