Pay inequity a corporate sin that many won't forgive | Insurance Business New Zealand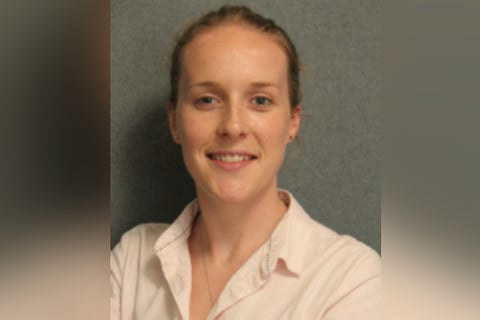 Which CEOs are being paid the big bucks? Newsworthy or not, it's a headline that always gets people clicking at this time of year.
I'll admit I'm guilty of it. I like to scoff at the obscene amounts that some individuals are raking in, and then try and figure out how many years it would take me to reach their annual salaries. While that sounds like a potentially damaging activity to partake in, it's really not. The highest paid CEOs and executives around the world are so far removed from most individuals that there's really no realistic comparison to be made. They're almost like fictional characters.
I bring this up because Google came under fire last week after it was revealed that four of its top C-suite executives are set to receive a salary bump from US$650,000 to US$1 million in 2022, plus a huge increase in stock awards. A summary of Google executive salaries disclosed in SEC filings also revealed that the four executives are eligible for a $2 million bonus if they help the company meet its "social and environmental goals" this year, according to a Business Insider report.
Now, I will not pass judgement on whether or not these individuals deserve such remuneration. However, it does seem that the timing of this announcement has been somewhat problematic for Google as it follows shortly after the tech giant told workers it does not plan to adjust rank-and-file employee salaries to account for inflation.
This, naturally, has led to quite the debate about pay equity – and it comes at a time when many families are struggling with the cost of inflation and are, quite simply, deflated after almost three years of COVID-19 pandemic conditions.
Read next: I don't know about you, but I'm feeling 2022
In other news, Canada's top 100 CEOs saw their pay rise to the second highest level in history in 2020, with average earnings of CA$10.9 million, almost a million shy of the highest-ever average of CA$11.8 million recorded in 2018. This is according to a new report from the Canadian Centre for Policy Alternatives (CCPA), which revealed that Canada's 100 highest-paid CEOs saw their pay increase by an average of $95,000 in 2020 compared to 2019 – right in the thick of the pandemic.
In reaction, New Democratic Party (NDP) finance critic Daniel Blaikie told the Canadian Press: "What today's report tells us is that people at the top are able to maintain their income, in fact, their incomes are growing by massive amounts while so many other people are struggling. We're not going to be able to correct that problem - which is a problem of distribution of income - and all the problems that it creates, like more people living on the street, without thinking seriously about how we tax back some of that wealth at the top."
Again, I'm not here to question the ethics behind salaries – I'll leave that to the experts. But all of this news is falling at a time when general society is feeling the financial pinch. It just doesn't bode well for corporate sentiment – and that can have many tangential impacts on the insurance industry.
For example, insurance fraud continues to be a huge issue worldwide. If news were to get out that there's some sort of pay inequity within an insurance organisation, with executives seemingly reaping the benefits, then what's to stop fraudsters from saying: 'Well, they don't treat their employees right. I don't feel bad adding an extra zero to my claim because it's not like the corporation is going to miss the cash.'
The same goes for liability claims. I wrote an editorial recently about social inflation being the silent assassin of the liability insurance world. And one of the biggest drivers of social inflation – meaning: the rising costs of insurance claims resulting from things like increasing litigation, broader definitions of liability, more plaintiff-friendly legal decisions, and larger compensatory jury awards – is anti-corporate sentiment. Once again, it comes back to how the general public views corporations – and pay inequity is one of those corporate sins that many find it difficult to forgive.
Now, the insurance industry at large has done good things with money throughout the pandemic. Many insurers have returned premiums in the form of rebates, especially to personal auto / motor insurance policyholders when driving frequency dropped dramatically during the height of the COVID-19 lockdowns. Many insurance companies also upped their philanthropic efforts during the pandemic, giving record amounts to charities and local initiatives.
All of these things work wonders for the insurance industry's reputation. In an era where anti-corporate sentiment is at an all-time high, I would encourage insurance firms to keep that up.