Chubb delves into cyber risk landscape in new report | Insurance Business New Zealand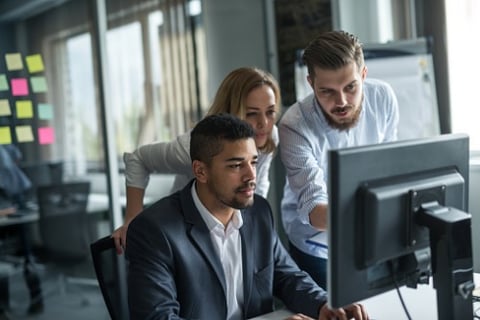 The ongoing Airmic 2019 Conference in Harrogate has seen the launch of a new cyber risks report from property & casualty insurance giant Chubb.
Created in collaboration with global law firm Clyde & Co, the Managing Tomorrow's Cyber Risks and Multinational Insurance report provides an analysis of the current international cyber risk landscape – shining a spotlight on what multinational corporations should take into consideration to not only manage but also prevent cyber incidents.
In addition, the resource examines cross-border challenges within key global jurisdictions where stricter regulatory regimes have focused on data privacy protection.
"Companies are more aware of cyber risks today than they have ever been before, but the challenges are changing all the time and the situation is especially acute for multinational businesses," said head of major accounts for Chubb in Europe Suresh Krishnan, who is co-author of the document.
"This report highlights that, from a risk management perspective, it is vital for global organisations to have access to a multidisciplinary team of experts which can analyse the evolving threat landscape and regulatory regimes."
In Krishnan's view, this is also the starting point for building an effective multinational cyber insurance programme.
"Cyber threats are now a central concern for organisations and institutions of all types, with the risks posed by malicious actors increasing in volume and sophistication all the time and organisations' vulnerabilities constantly challenged," added co-author and Clyde & Co partner Helen Bourne.
"As well as keeping ahead of the threats faced and mitigating risk, businesses must also consider the rapidly evolving, complex, patchwork, and increasingly extraterritorial legal and regulatory environment they operate in across the world, with the direction of travel being towards more regulation and far harsher penalties."