AXA commits $2.47 billion to fighting deforestation | Insurance Business New Zealand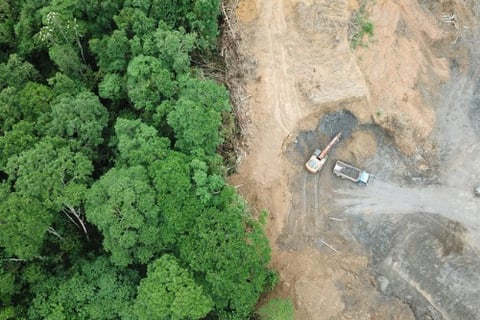 AXA is making new environmental commitments in order to combat the threat of deforestation.
Deforestation is one of the main causes of biodiversity loss and carbon emissions, the company said. AXA also underlined in a release that the destruction of the world's forests is a double loss for the planet's climate, as forests are the greatest contributors to carbon capture.
To protect the world's forests, AXA will invest €1.5 billion (approximately NZ$2.47 billion) billion) to support sustainable forest management – which includes €500 million in reforestation projects in emerging countries. These efforts will enable a total of 25 megatons of CO2 to be captured each year.
"Forests represent 80% of the Earth's biodiversity and play an essential role in the fight against climate change. AXA has been a pioneer in the financial industry by adopting, in 2013, restrictions on unsustainable palm oil operations to protect stressed ecosystems," said AXA CEO Thomas Buberl. "In the face of the climate emergency, and prior to the COP26, we are proud to extend our commitments and announce new measures to fight deforestation, protect forest ecosystems, and preserve biodiversity."
AXA has noted that it is currently an active player in sustainable forest management, with over 60,000 hectares of forests in its portfolio, which are all certified by the Programme for the Endorsement of Forest Certification or the Forest Stewardship Council.
In addition to its support for forest management, the insurer will also strengthen its insurance requirements in activities that actively contribute to deforestation. Such activities include certain soy, palm oil, timber, and cattle production in regions where these industries have contributed to deforestation.
AXA also announced that it has joined the World Heritage Sites initiative – a project launched by the United Nations Principles for Sustainable Insurance and WWF. Through this partnership, AXA will implement specific exclusions on its insurance activities to protect biodiversity reserves that have been identified by UNESCO. It has been noted that half of these sites, located across 110 countries, are recognized as biodiversity hotspots and are critical in the mitigation of natural disasters.
In a company release, AXA prefaced that it would continue its ongoing commitment to biodiversity conservation as a founding member of the Taskforce on Nature-related Financial Disclosures. The Taskforce will develop a reporting framework that allows financial institutions to identify and assess economic activities that have both a direct and indirect material impact on biodiversity.