UN Secretary-General calls for action from insurance sector | Insurance Business New Zealand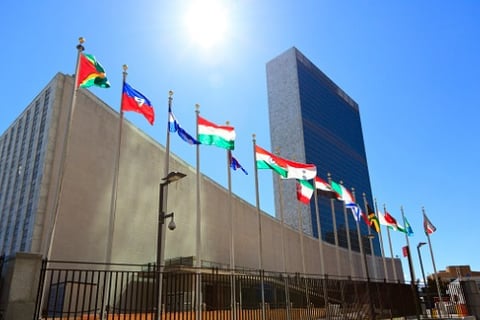 "Your industry needs to follow suit."
That was the assertion made by UN Secretary-General António Guterres in his closing remarks to the virtual Insurance Development Forum on June 08. Guterres was referring to what insurance companies should do in the "race against time" to adapt to a rapidly changing climate.
In the UN Secretary-General's view, global carbon neutrality must be achieved within the next three decades, global finance has to be aligned behind the Paris Agreement, and a breakthrough on adaptation needs to be delivered to protect the world from climate impacts.
"As insurers and as investors, the insurance sector has a key role to play," stated Guterres in his speech. "Every country, city, financial institution, and company needs to adopt plans for transitioning to net-zero emissions by 2050. That means taking decisive action now.
"Insurance companies control over US$35 trillion of assets under management. I encourage the insurance industry to align its portfolios and investments with net zero by 2050. Your investments should not be contributing to climate pollution but should be directed towards climate solutions. Invest in renewables, low- and zero-carbon transport and climate-resilient infrastructure."
He continued: "Almost 20 insurance companies, as asset owners, have joined the Net Zero Asset Owner Alliance that was convened in 2019. The Alliance is the gold standard in terms of setting credible and transparent targets and timelines to back the net-zero pledges that members have made. I encourage more to join these collective efforts and ensure asset owners send a strong signal across the investment chain.
"We need net-zero commitments to cover your underwriting portfolios, and this should include the underwriting of coal – and all fossil fuels. COP-26 (Conference of the Parties) must signal the end of coal. I support the G7 commitment to end all public international support for coal by the end of this year. Your industry needs to follow suit."
Guterres stressed that, with climate and disaster risks continuing to be on the rise, more has to be done faster.
Commenting, Insure Our Future coordinator Peter Bosshard asserted: "[The] call to action from the UN Secretary-General and the recent 1.5°C report by the International Energy Agency leave insurance companies no hiding place. They have to accept the scientific evidence and immediately stop insuring coal, new oil and new gas projects, or abdicate their pretensions of climate leadership.
"Laggards like AIG, Lloyd's of London, and Tokio Marine should immediately end all insurance support for coal, and supposed insurance industry leaders like Allianz, AXA, and Zurich should end their insurance for new oil and gas projects before COP-26 in Glasgow."