AIA and WeDoctor ink long-term partnership | Insurance Business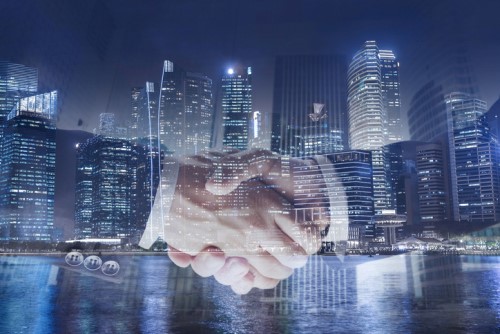 Hong Kong-headquartered AIA Group and technology-enabled healthcare solutions platform We Doctor Holdings Ltd (WeDoctor) have announced a long-term strategic partnership.
The agreement will give AIA's customers preferred access to WeDoctor's healthcare services including appointments, online consultations, as well as a network of 2,700 hospitals, 220,000 doctors, and over 15,000 pharmacies in 30 provinces across China. In return, AIA will become WeDoctor's preferred provider of life and health insurance solutions.
According to the firms, the partnership comes as the Greater China and Asia-Pacific regions experience rapid growth in demand for innovative healthcare services. This creates opportunities for new technology and healthcare funding solutions to improve the quality and availability of care across the region.
AIA has also made a concurrent minority equity investment in WeDoctor.
"This new long-term strategic partnership presents an excellent opportunity for AIA and WeDoctor to enhance the provision of quality and affordable healthcare for millions of people across China, said John Cai, regional chief executive of AIA Group.
"Through this partnership, AIA and WeDoctor will combine to develop innovative health and wellness services and protection solutions that will enhance our respective leadership positions in both China and across the Asia-Pacific region."
Jerry Liao, chairman and CEO of WeDoctor, added: "[The partnership will] support us as we expand our international presence in the years to come, leveraging AIA's long history and extensive operations across the Asia-Pacific region. In the future, WeDoctor will work with our partners, including AIA our preferred insurance partner, to continue providing customers with more value-added products and services."
Related stories:
AIA posts record Q1 growth in value of new business
AIA Singapore makes two C-suite changes
David Beckham failed to generate interest with insurance endorsement - research