AIA Singapore names Delon Choo CEO of advisory arm | Insurance Business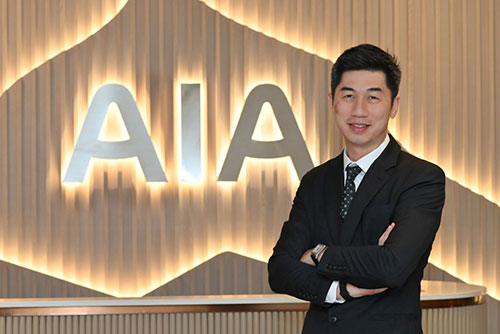 AIA Singapore has appointed Delon Choo (pictured) as chief executive officer of AIA Financial Advisers (AIA FA).
In his new role, Choo is responsible for overseeing the continued development and growth of AIA FA, which aims to provide customers with high-quality and professional face-to-face financial advice, a statement from the company said
AIA FA was launched in 2017 as a wholly owned subsidiary of AIA Singapore.
According to the insurer, Choo's appointment will see AIA FA move forward in its mission to improve financial literacy in Singapore by leveraging the power of digitalisation to transform the way financial advisers connect with customers.
With more than 15 years of experience in the insurance industry, Choo has played key roles in local and regional functions, ranging from business development to strategic implementations. Prior to joining AIA, he was Asia-Pacific head of distribution strategies at Chubb Life, where he provided strategic oversight on all distribution channels across the region. Before that, he was director of regional agency at Prudential Corporation Asia.
He holds a bachelor's degree in commerce, with a double major in finance and accounting, from the University of Queensland.