AIA Singapore provides agents with private banking training | Insurance Business Asia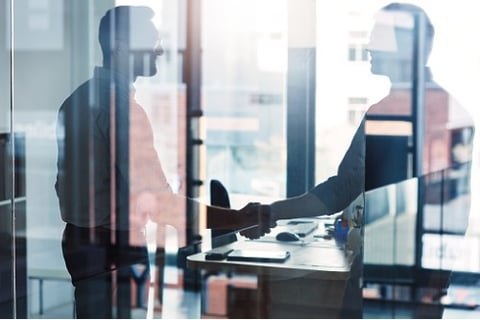 AIA Singapore has partnered with the Wealth Management Institute (WMI) of Nanyang Technological University to provide its insurance advisors with training and certifications similar to those of private bankers.
WMI has developed the Certified Private Banker (CPB) programme, which equips an individual with the necessary competencies to serve the high net worth client segment.
As a result of the partnership, all AIA personal wealth managers who complete the Client Advisor Competency Standards (CACS) assessment and WMI's CPB level 1 will be eligible for the 'Wealth Management - Relationship Management – Private Banking' certification under the Institute of Banking and Finance (IBF) standards level 1, a statement from the insurer said.
AIA Singapore also worked with WMI to design two other training programmes for its advisors, to be taken before moving on to WMI CPB level 1. According to AIA, this learning pathway totals more than 90 hours of online and classroom training and assessments, covering the following competencies and knowledge:
Ethics, rules and regulations
Financial markets and macroeconomics
Needs of business owners and client relationship management
Digital wealth management
Investment and insurance products
Investment advisory and wealth planning
The insurer said that the initiative supports the Singapore government's thrust to upskill its financial sector employees. By 2020, AIA aims to have 120 of its advisors complete the programme, starting with the first batch of 40 in October.
Read more: Singapore finance industry strives to keep up with the times
"A key pillar of AIA Singapore's comprehensive wealth management proposition – we seek to continuously provide our AIA personal wealth managers with opportunities to elevate their professionalism and maintain a competitive edge," said Ho Lee Yen, chief customer and marketing officer of AIA Singapore. "This allows them to better address the needs of our affluent customers throughout their life journey, protecting their wealth, well-being, and legacy for generations to come."
"We are delighted to work with AIA Singapore to jointly design a series of wealth management programmes and assessments that are aligned to the needs of their AIA personal wealth managers and to equip them with the necessary skills and knowledge to serve and engage the affluent customer segment," added Foo Mee Har, chief executive of WMI. "We are encouraged by AIA Singapore's commitment to raise the competencies of their AIA personal wealth managers and to invest in their employees' lifelong learning and professional development."