AIA's CEO Ng Keng Hooi announces retirement; new leader named | Insurance Business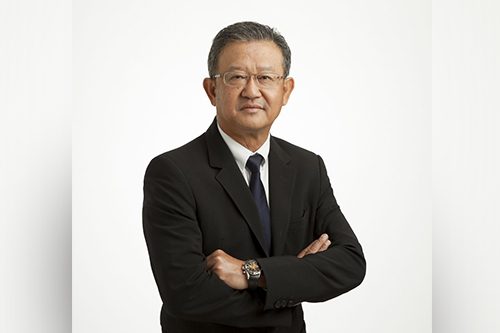 Ng Keng Hooi (pictured), chief executive and president of AIA Group, has announced his retirement from his executive positions, effective May 31, 2020.
The pan-Asian insurer also revealed in a statement that Ng will be succeeded by Lee Yuan Siong. He will take the position of group chief executive and president designate, beginning March 01, 2020. He will then formally succeed Ng as group chief executive and president on June 01, 2020.
Meanwhile, Ng will transition into the role of senior adviser to AIA's board.
Yuan Siong, 54, will join AIA from Ping An Insurance Group, where he was an executive director since 2013 and served as the company's co-CEO and chief insurance business officer. Prior to joining Ping An, he held a number of senior leadership positions with Prudential plc, including president of CITIC-Prudential Life Insurance Company Limited, a life insurance joint venture in Mainland China.
Throughout his insurance career that spans over 30 years, Yuan Siong has worked across a number of Asian markets including Hong Kong, India, Indonesia, Taiwan, Thailand and Vietnam. He began his career at the Monetary Authority of Singapore. He holds a Master of Finance degree from the University of Cambridge and is a fellow of the Society of Actuaries (US).
"Yuan Siong has a strong and proven track record of leadership in our industry and is very well positioned to build on the tremendous work done by Keng Hooi during his term as group chief executive and president," said Edmund Tse, AIA's independent non-executive chairman. "Yuan Siong's appointment is the result of a rigorous succession process by the board looking for the best candidate to succeed Keng Hooi. We are very excited to welcome Yuan Siong to AIA.
"On behalf of the entire board, I would like to express my sincere thanks to Keng Hooi who has made a substantial and enduring contribution to AIA during his time as group chief executive and president, as well as in his previous role as regional chief executive.
"Throughout his time at AIA, and indeed during his more than 40 years in the insurance industry, Keng Hooi has consistently displayed exceptional leadership and strategic vision. He has helped lead AIA to unprecedented heights. We are grateful for his service and the foundation he has built for the next generation of leadership at AIA."