Allianz Malaysia backs road safety drive | Insurance Business Asia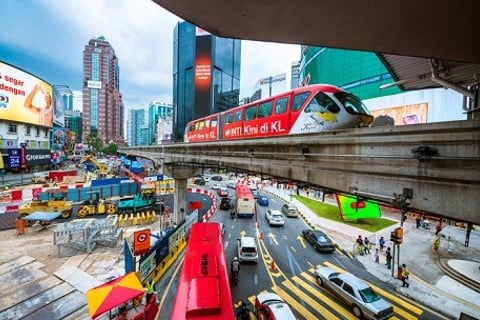 Allianz Malaysia has partnered with the country's Road Transport Department to boost road safety efforts in conjunction with Chinese New Year.
The insurer gave out 3,000 specially designed reflective stickers, 300 reflective windbreakers, and 220 helmets to motorcyclists as part of the campaign, as well as 180 sets of seatbelt shoulder pads, 300 safety hammers and 60 child safety booster seats to drivers of four-wheeled vehicles.
According to Collin Pereira, manager of Allianz General Insurance's Penang branch, the campaign is centred on festive seasons, as the increased volume of travellers also increases the likelihood of road accidents. In particular, it focuses on motorcyclists - Allianz Malaysia gives out reflective gear to increase motorcyclists' visibility as well as exchanging unsafe helmets with government-approved ones.
At one of the campaign's stops, Penang Road Safety Department deputy director Roziah Aziz said that wearing sub-standard helmets could prove fatal due to inadequate protection in case of an accident. She advised motorcyclists to use only approved helmets and that these should be replaced every three years to ensure safety.
The insurer has carried out 180 road safety campaigns and programmes nationwide since 2011, with 454 employees trained by the country's road safety authorities as road safety ambassadors.

Related stories:
MSIG launches new telematics motor insurance solution for Singapore
Safe drivers to receive motor insurance discounts
Police urge auto insurers to reward safe driving