Allianz Worldwide Care reveals new sales heads | Insurance Business Asia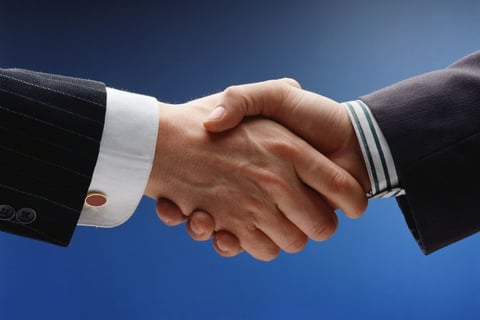 Allianz
Worldwide Care has appointed new heads of sales for different regions including Asia and Africa.
Appointments at Allianz Worldwide Partners' international health division are as follows:
Gordon Delaney - head of sales for Northern, Eastern, and Central Europe
Michael Baltes - head of sales for Germany, Austria, and Switzerland
Cheryl Beattie - head of sales for Middle East and Africa
Tobias Meckert - head of sales for Asia Pacific
Sandra Asin - regional head for Latin America
Delaney, who has been with Allianz Worldwide Care for more than 13 years, was sales manager in the UAE before holding a senior sales role in Western Europe. He will now be responsible for Northern, Eastern, and Central Europe from his London base.
Two-decade veteran Baltes, who joined Allianz Worldwide Care 10 years ago, will be in charge of sales and distribution in Germany, Austria, and Switzerland. He was a senior sales manager based in Munich.
Head of sales and distribution for the Middle East, Beattie will see her role expand to cover Africa while based in Dubai. Having worked for
Bupa
and GE Capital, she has more than 15 years of senior sales experience.
Meckert has a wealth of experience from roles across the Allianz Group in Germany, Russia, Japan, China, Hong Kong, Singapore, Taiwan, Australia, and Qatar. The former Allianz Worldwide Care general manager in Qatar will now drive sales across the Asia Pacific region from his Singapore base.
Bringing more than 18 years of experience to her role, Miami-based Asin will establish Allianz Worldwide Care's Latin America hub and drive business development activities across the region. She has worked for International Health Insurance Danmark a/s (IHI), Bupa, Global Benefits Group, and Best Doctors Insurance.
Dublin-based Andrew Seale, head of global business development at Allianz Worldwide Care, looks after the new appointments. He worked with
AXA
PPP Healthcare and Bupa Global before joining Allianz Worldwide Care in 2009. With more than 20 years of experience, Seale is responsible for managing the regional sales teams and for developing the company's global value proposition for the large and mid-sized corporate sector.
Allianz Worldwide Care specialises in providing international health and life insurance to organisations and private individuals living or working abroad.
Related stories:
Allianz and Visicover launch aviation insurance solution