Aviva, Singapore government partner to teach cloud computing | Insurance Business Asia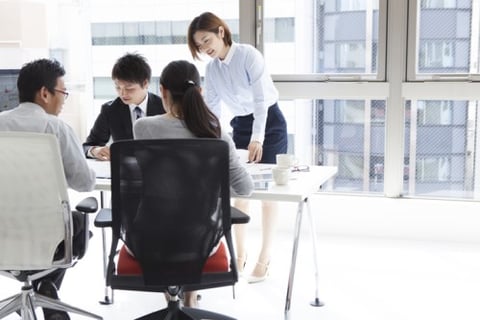 Aviva Singapore has partnered with the Infocomm Media Development Authority (IMDA) to offer a cloud computing training programme to upskill new and existing employees, as part of the insurer's efforts to adopt digital technologies to meet consumers' needs.
The partnership is under IMDA's Company-Led Training (CLT) programme under the TechSkills Accelerator (TeSA) initiative, a structured on-the-job training programme aimed at enabling fresh and mid-level information and communications technology (ICT) professionals to learn practical technical skills and specialist competencies for jobs that will help drive Singapore's digital economy.
The CLT aims to address a shortage in the workforce's ICT manpower and skills by reskilling or upskilling of individuals, a joint statement from Aviva and IMDA said. This will enhance training and placement opportunities for ICT jobs across the economy.
Through the CLT programme, which will take place over the next three years, Aviva will enrol up to 60 of its fresh professionals in a 12-month technology programme. Meanwhile, mid-level professionals will receive upskilling training in cloud computing over a six-month period.
A buddy system will be implemented, which will partner a new hire to a more senior employee who will act as a mentor.
"As companies continue to compete in the digital age, it is imperative to help the workforce embrace inevitable change and future-proof them," said Anuradha Purbey, people director at Aviva Singapore. "This will help organisations retain talent and strengthen internal capability.
"We have chosen to focus on cloud computing to start, as the technology brings about many benefits, especially for data-heavy industries like insurance. With this initiative, we hope to create a robust infrastructure which supports the integration of our business and customer data to meet with our clients' needs faster, and better."
"We are pleased to collaborate with Aviva to develop our local professionals, who are at the heart of Singapore's industry transformation," said Howie Lau, chief industry development officer of IMDA. "Through TeSA, more individuals can upskill or reskill to seize opportunities in our digital economy."