AXA partners with the NBA to launch brand awareness campaign | Insurance Business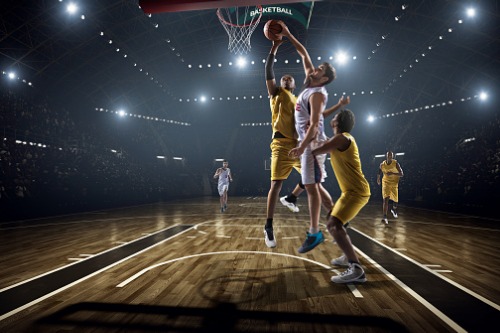 AXA has partnered with the NBA to kickstart its global "Know You Can" brand awareness campaign in the Philippines.
According to AXA, the "Know You Can" positioning symbolizes the insurer's promise to be an "encouraging partner" by giving clients the confidence to achieve their goals. The global campaign features tennis champion Serena Williams and Champions League winners Liverpool FC.
In basketball-crazy Philippines, however, the campaign uses the stories of NBA players who have undergone personal journeys toward self-belief. In this light, AXA Philippines and the NBA hosted several activities aligned with the campaign – including a recent meet-and-greet with Denver Nuggets point guard Monte Morris and NBA legend Muggsy Bogues.
Read more: AXA launches new global tagline in Asia
"Through this new brand campaign, we want to show that we can assist them through the alternatives we give, and by being there for our clients at every step of their life," Amor Balagtas, chief customer officer at AXA Philippines, told BusinessMirror "We can help them achieve the lives that they want."
"AXA has been a big help to the NBA in being one of its major sponsors," Bogues told BusinessMirror at the meet-and-greet. "It has been such a great relationship, and we're thankful that they came on board to help us promote the game of basketball in the Philippines."