AXA XL Accelerate top boss on why it's no longer "them versus us" | Insurance Business Asia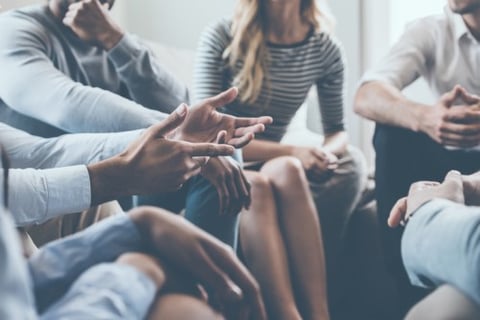 Collaboration seems to have taken over from disruption as the new buzzword to describe the relationship between insurtechs and insurance companies. Out of the 140 insurance and insurtech executives from around the world that were polled by Capgemini and Efma in the World Insurtech Report, most respondents indicated that they believe insurtechs are catalysts of change in redefining customer experiences, delivering efficiencies and creating new business models. While the direct-to-consumer insurer isn't going away, there is a sense in the insurance industry that there's more to be gained than lost from insurtechs.
"There's been a really positive wakening up to the opportunities it creates, [and] I think now everyone's talking about partnerships, everyone's talking about how we can help drive the industry forward," said Vincent Branch, chief executive of Accelerate at AXA XL, which drives commercial opportunities for the group by finding disruptive business models and implementing them through new products and propositions. "I still think people are talking about disruption, but it's less 'them and us' between the insurtechs and between the incumbents. It feels much more [that] we're going to get a lot more out of this by working together, and out of that is going to emerge some really strong winners."
It's not a hard sell to convince insurance companies that technology has a lot to offer, especially when you consider the benefits these solutions can bring to the balance sheet. Recent research by Accenture highlighted that insurers can boost their collective annual profits by about SG$27.5 billion through the application of machine learning, data analytics, and artificial intelligence (AI). The Accelerate team at AXA XL has already experienced the benefits of implementing AI in its work and sees more potential in the technology.
"A lot of the companies we're working with, we look for quite a strong AI component to what they're doing. The digital experience in particular around distribution is really important, but we're looking for also how they use AI to enrich those insights," said Branch, pointing to the partnership between AXA XL and Cytora, a start-up that uses AI and open source data to improve the capabilities of insurers to quantify, select and price risk.
Using the technology, the Accelerate team was able to go into the restaurant sector, where they'd never written business before, and describe every single restaurant in a particular country while also looking at all the underlying risk characteristics from publically available sources around what drives high risk versus low risk in the sector. This capability opened the Accelerate team's eyes to how they can think about applying the AI solution – not to mention that it cut down significantly on the time required to carry out the analysis.
"We were able to do that in a four-week period when before we'd be talking about an extensive six or seven-month project, and we'd only been using our own internal data and our own subsection of data," explained Branch.
Autonomous vehicles represent another area where Accelerate is showing off the potential of modern partnerships between insurers and technology. Through its partnership with Oxbotica, a spinout from Oxford University that develops software for autonomous cars and is scaling its activities across the globe, and its work for the DRIVEN consortium, which is in part working on insurance for the autonomous fleet space, AXA XL released an insurance solution that supports the design, development, testing and implementation of autonomous technology and will be available around the world.
"With DRIVEN, we're out there testing driverless cars and autonomous vehicles – that's the reality here and now," said Branch. "But we've said, let's take that a step further. It's not just about being an insurance partner, and understanding technology is important, but what we're really seeing is that autonomy is completely changing the risks and nature of what we are going to be insuring in the future [and] what are the underlying risk characteristics of that."
That means considering whether an autonomous car can be stolen, who's going to own it, and what's the value in the AI algorithms as well as how to insure those algorithms, all while putting 'insurance in the loop,' according to Branch.
"We've been a partner in actually shaping and figuring out the risks for those vehicles," he said, adding that whether it's autonomous vehicles, self-driving industrial equipment or pilotless airplanes, "We see huge opportunities there in helping to shape that agenda."