Chubb Life Hong Kong named 'Caring Company' for 16th straight year | Insurance Business Asia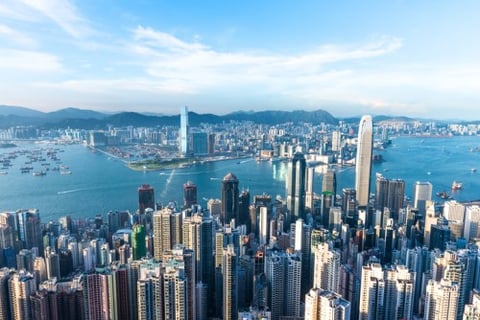 Chubb Life Hong Kong has been named by the Hong Kong Council of Social Service as a 'Caring Company' for the 16th straight year, in recognition of its contributions to well-being of its employees and the community.
The award commends Chubb's community outreach activities such as its Regional Day of Service. During one week in November each year, company's employees across 12 Asia-Pacific markets gave time to community projects increasing educational opportunities and improving the livelihood for the underprivileged.
Last year, Chubb's employees in Hong Kong worked with St. James Settlement to provide healthy meals to seniors in the Kowloon East District. They also brought 100 elderly people to the Hong Kong Observation Deck at the 100th floor of the International Commerce Centre, where they enjoyed a spectacular view of Hong Kong.
For its employees, the insurer provided health and wellness initiatives as well as various opportunities and activities for individual growth, such as professional training sessions and a monthly Learning Café where employees from different departments share knowledge with each other.
"We are proud to have our commitment in employee care and social responsibility acknowledged, as we become more inspired in coming up with new initiatives every year to push our goals in serving the community and ensuring the individual growth and well-being of our colleagues," said Michael Ho, country president of Chubb Life in Hong Kong.
"Our company's social responsibility and the care we give to our employees go hand-in-hand to achieve our vision. We will continue to facilitate a culture of philanthropy by advocating for the wellness of our employees, which extends to our initiatives in serving Hong Kong communities."
Related stories:
Chubb Asia-Pacific to set aside day for charity
Chubb Life Hong Kong names Steven Kwok as COO
MetLife Hong Kong recognised for contributions to local community