CII examines the financial difficulties facing millennial women | Insurance Business Asia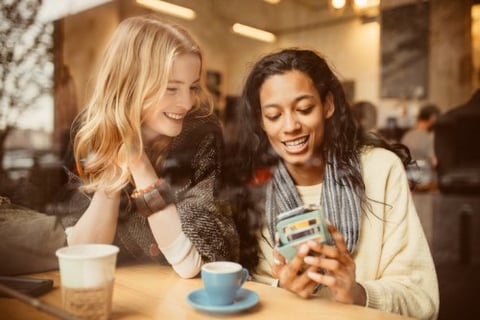 On the surface, the modern-day woman appears more powerful than ever before – strong, career-orientated, independent. Yet when it comes to their financial situation, it appears they are increasingly exposed to difficulties.
That is the verdict of a new report from Insuring Women's Futures, a programme established by the Chartered Insurance Institute (CII), which has called on the insurance and financial sector to unite to help improve women's financial resilience.
"Improving outcomes for women requires collaboration between the insurance and financial planning profession, policymakers, employers and society," said Jane Portas, Insuring Women's Futures Committee lead on women's risk in life.
"We need to find new ways of educating and engaging, consider policy approaches that can pave the way for alternative forms of access to risk and financial solutions, and to make financial planning and insurance more relevant and accessible to the many. And there needs to be more emphasis on the 'whole person', recognising there is no one size fits all. This report presents an opportunity for the relevant parties to join forces to improve women's risk protection, economic independence and financial resilience, improving the financial future for us all."
In its report issued today, the CII highlighted that society's risks are disproportionately borne by women and it identified six moments that matter in girls' and women's lives to help secure their financial futures. Those six moments are:
Growing up, studying and requalifying: The research highlights that although women excel educationally, young male apprentices typically earn 21% more than females.
Entering and reentering the workplace: The gender pay gap is not expected to close until at least 2050 and so the report recommends support for women's pathway to careers and employment to help them reach their potential.
Relationships: It is highlighted that cohabitees do not have the same rights as married couples yet 35% do not realise this. Divorce and separation create a real risk – divorced women have only a £9,000 median pension wealth and separated women £0.
Motherhood: Fortythree per cent (43%) of society believe women should work part-time when they are mothers and yet this can cost women 30% in hourly pay on top of childcare.
Later life planning: Young women are expected to work until they are 70 and yet one in four aged 5064 have care responsibilities compared to one in six men.
Illhealth: The research highlighted what was dubbed a "women's wellness threat" with one in three women in their 30s saying their money wouldn't last a month if they lost their main source of income.
"Much has changed in the century since British women gained the vote, but there is significantly more to do to support women's equal progression, improve women's risk resilience and secure their financial independence," said
Inga Beale
, Lloyd's of London CEO and Insuring Women's Futures Patron, in reaction to the report. "The insurance and financial planning profession has a longstanding and valuable role in supporting society's financial resilience, and this is opportunity for the profession to unite those who can influence change, and to apply its expertise for the benefit of society and its economic stability."
Related stories:
Time to beat bias in the insurance industry
Lloyd's CEO taking on diversity discrimination