Consortium completes swoop for Canopius | Insurance Business Asia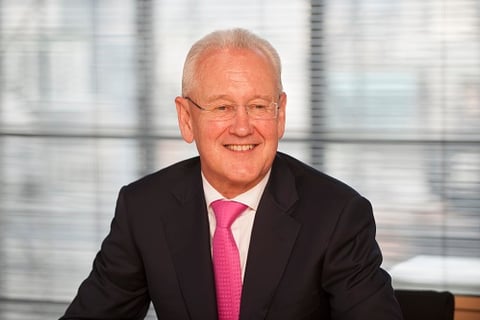 It's a done deal. Today, a private equity consortium led by Centerbridge Partners, and also including Gallatin Point Capital, has announced the completion of its move to acquire Canopius.
The acquisition makes Canopius, a top 10 Lloyd's insurer, a stand-alone business once again under the leadership of chairman Michael Watson (pictured) and group chief underwriting officer Mike Duffy. The company, which reported more than US$1.5 billion (around SG$1.97 billion) in premium income last year, had been part of Sompo Holdings until a US$952 million (around SG$1.29 billion) deal with Centerbridge was announced last year.
In a statement released this morning confirming the completion of the acquisition, Canopius noted that with Centerbridge and Gallatin's support "the business is poised for growth on a scalable platform… and will continue to focus on underwriting excellence and enhancing its value-added capabilities in support of brokers and clients."
"I am delighted to herald the dawn of an exciting new chapter in Canopius's journey," said Watson. "This has re-energised our exceptionally talented team who, with the financial strength and insights of our new owners, will continue to pursue our ambition of building a world-class specialty (re)insurance franchise."
"We're very happy to have completed the investment in Canopius," added Ben Langworthy and Matthew Kabaker, senior managing directors at Centerbridge. "Working with Michael Watson, Mike Duffy and the Canopius management team over the past few months has reinforced our view that this is a business with strong leadership and a clear strategy for the future. We recognise that 2018 marks a milestone year for Canopius being that it is 15 years since its original foundation. We believe Canopius has a great opportunity to build on its outstanding track record and look forward to helping grow the business responsibly."
Related stories: