Sompo to offload Canopius in $1.29 billion deal | Insurance Business Asia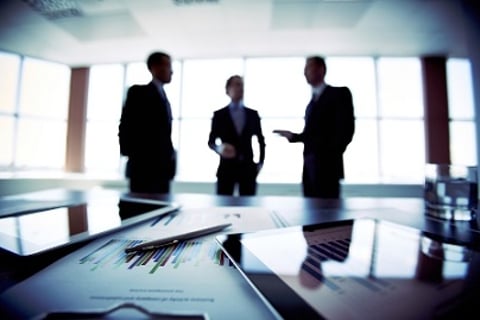 In what marks a massive move on the Lloyd's insurance market, international insurance giant
Sompo
Holdings Inc has announced an agreement to sell its Sompo
Canopius
AG subsidiary.
The deal will see Sompo Canopius sold to a consortium led by Centerbridge Partners LP for $952 million (approximately SGD$1.29 billion). The transaction is expected to go through in the first quarter of 2018, subject to regulatory approval.
"Following the announcement of the acquisition of Endurance Speciality Holdings in October 2016, we carefully reviewed the potential for Sompo Canopius to be integrated into the new global, commercial business platform, Sompo International," commented Kengo Sakurada, president and group CEO of Sompo Holdings Inc. "However, it became increasingly clear that the culture and business mix of the two companies were very distinct and that the combination would not necessarily be advantageous to either party.
"We are delighted to have reached the agreement announced today with Centerbridge, one which recognises the value inherent in Canopius, and takes full advantage of the strengths of the existing management team. The future of the staff has been a key consideration in this process. We believe having a financial partner such as Centerbridge represents a great opportunity for Canopius to achieve its growth ambitions.
"This transaction returns significant funds to Sompo to pursue our global strategic objectives through Sompo International while also providing Canopius with a secure and clear strategic future."
For its part, Canopius outlined that it will become a standalone business led by incumbent executive chairman
Michael Watson
and chief underwriting officer
Mike Duffy
.
"This is a fantastic opportunity for Canopius," Duffy said. "We have vastly experienced, leading underwriters with deep knowledge and an obsessive underwriting mentality. They are supported by cutting edge analytics and a first class claims capability, giving us a superb platform to drive growth at the right time. We will continue to focus on those classes where we add value to our clients and brokers and seek profitable diversification through the recruitment of new teams and entry into new classes. I believe we represent a very attractive home for industry leading talent who will thrive in an environment where performance and accountability is rewarded and an independent mind-set is valued."
Canopius is ranked among the top 10 insurers at Lloyd's and writes premium income in excess of $1.6 billion. According to Watson, the Centerbridge deal provides a "golden opportunity."
"This provides us with a golden opportunity to create a world class specialty (re)insurance franchise through harnessing the extraordinary talents of our staff and the acumen and financial resources of new owners Centerbridge," he said. "We are grateful to Sompo for their support for our business over the past three years and recognise their generosity in allowing us to chart this new course. Our close business and personal connections with Sompo have existed for many years and we hope to maintain a strong business relationship with them in future.
Related stories:
Sompo Japan Nipponkoa to help develop driver safety algorithm
Sompo Canopius makes addition to credit and political risk team